Nancy Nzau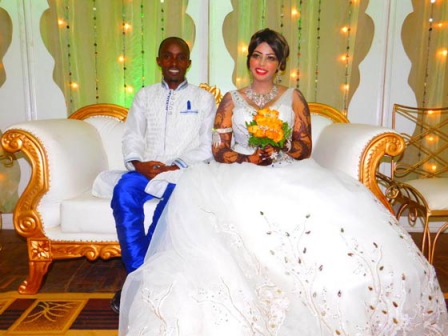 BRIDE: Hadija Abdul
ALSO READ: Tie the knot in style: You can now apply online for marriage services
GROOM: Ramadhan Hassan
DATE: December 11, 2015
GUESTS: 400
BUDGET: Sh500,000
PRICE TAGS:
Wedding Rings: Sh17,000
Engagement ring: Sh8,000
ALSO READ: Bride 'horrified' after finding out what happened to her ring before the wedding
Cake: N/A (Islamic Weddings cakes aren't necessary)
Gown: Sh30,000
FIRST DATE
Ramadhan: We met through family. Our families are very close. Our first date was at a cousin's birthday party. We were both invited and funny enough we ended up making it our date. (Laughing)
The thing that struck me about Hadija is the fact that she is very religious, beautiful and humble.
Hadija: What I like about Ramadhan is that, he is religious, handsome, hardworking and most important, loving. We have a lot in common; we are God-fearing, loving, caring, jovial, and hardworking, focused. Honestly, we don't have many differences.
THE PROPOSAL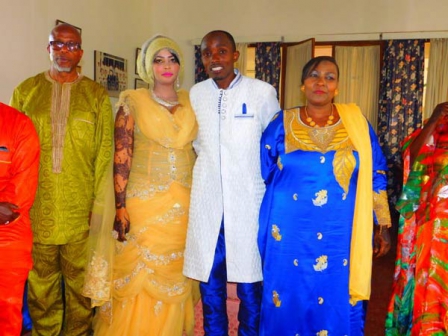 Ramadhan: It was sometime back in September last year. I was at the office when it hit me; I have a good job and she has a good job so what were we waiting for? I called my dad and told him to go to the bride's father and propose for me.
On the following Saturday it was done. It was a surprise to everyone including her. That's simply how I proposed. She had passed the Islamic rules of selecting a bride. i.e. 1. Religious 2. Good family background. 3. Beautiful.
I wouldn't change anything about my partner. Only that I wish I would have found her sooner so that I could love her longer.
Hadija: I was surprised and happy as well. My dreams had come true. He is exceptional. I love him.
THE DRAMA
It was amazing and colourful day. The highlight of our wedding is the fact that people were happy, dressed nicely and enjoyed the whole event... We had a lot of fun.
The only challenge we faced during preparation is the short time frame of planning. We prepared the wedding on very short notice because it came as a surprise to both families. We just decided that we needed to marry, and we had to get it over with but we thank God everything worked out.
HONEYMOON:
We did a pre-honeymoon in Nairobi for five days after the wedding and the honeymoon followed in January.
ADVICE: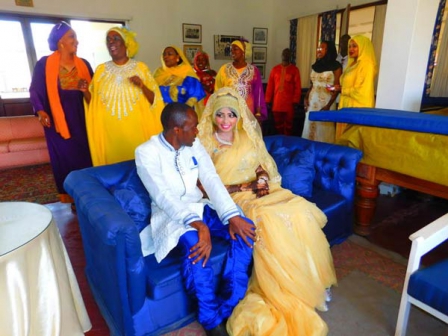 If you have found someone you love, start thinking about marriage because in marriage there is God's blessings. And if you seek God's blessings, you have it all...success, tranquility, love and happiness
WORDS: Nancy Nzau
PHOTOS: Courtesy