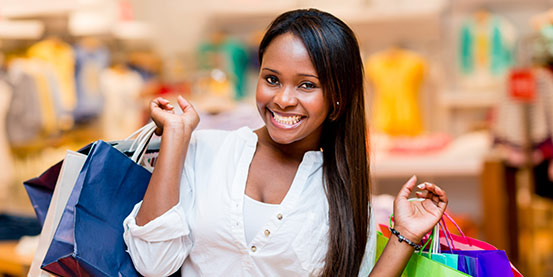 Every woman has that one friend who, though you are not so close, you like her company because the character is full of life and she always gives you that reality check that you need.
ALSO READ: The importance of keeping a journal
Let's call my campus friend Latoya. Latoya is the kind of girl who knows very well that you only live once and because of that, she lives life with a big spoon. She is a mother of two teenagers, happily married, extravagant, and bursting with life and has no apologies.
The other weekend, I bumped into her in town in her flashy signature look – killer heels, expensive bling, cool shades, and classy tote bag and clad in super-white linen suit - she was the showstopper on Nairobi's Kenyatta Avenue. She asked me to help her shop around for a birthday gift for her beautiful self.
"Birthday gift for herself?" That was a new concept for me. And she was not just shopping for a random birthday gift; she wanted a sleek iphone that cost an arm and a leg. After getting the phone, she offered to buy me lunch at one of the five star hotels in town.
"Latoya my friend, I admire how you live life, it's unfortunate I can't afford it yet," I started the conversation as we enjoyed the cool drinks waiting for our lunch order.
"Mama Tash, I cannot boast to have more money than you, I am as middle class as you are, the difference is that, I do not sacrifice so much like most mothers like you do," she challenged me. And indeed that afternoon, my friend opened my eyes.
Spoil yourself on your birthday: "Why should you hope and pray that hubby surprises you with a gift you are dying to have yet you can afford it?" that was Latoya's opening line.
Her hubby could not afford to buy her the iphone she wanted, so she went ahead and bought it for herself on her birthday. That's her policy.
Sponsor yourself to an exotic holiday destination: The destination does not have to be outside Kenya if it is off your budget, but you can do fascinating islands in Lamu and Malindi.
ALSO READ: Five hygiene tips every woman needs to know
Flaunt your curves (muffins) in a bikini: And while you are on that holiday, why don't you surprise yourself and rock a bikini. "The feeling is so liberating, especially if you have body issues like most women," Latoya schooled me as we dug into the tasty lamb.
Treat yourself in a good hotel: "And when was the last time you paid for yourself to eat in such a fancy hotel?" Latoya prodded. "Never, I only come with hubby and the kids and its hubby's tab. And rarely do I enjoy the meal, because the kids are always a handful," I confessed.
As we relished our desert, I took home some vital lessons from Latoya, as a working mother, I should not be afraid to spoil myself every so often. It's my hard earned money, anyway. I need me a Louis Vuitton bag.
Do not miss out on the latest news. Join the Eve Digital Telegram channel HERE.