Veronica Cherop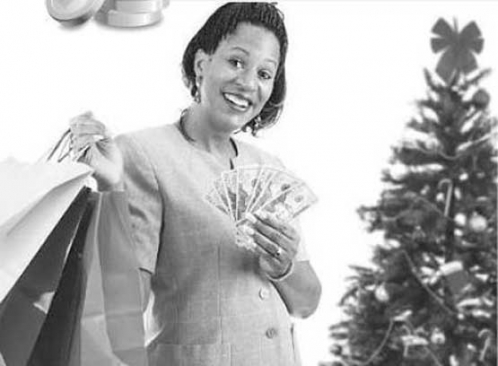 ALSO READ: #FridayFashionInspo: Style Pantry, 43, is the true definition of 'Black don't crack'
In our family meeting recently, I suggested that we plan for Christmas and everyone wanted to know why I would want to prepare "so early" in the year.
"It is only September," my brother-in-law remarked. Everyone around the table seemed to agree with him but I had to explain why we need to plan early for definite events like Christmas and New Year.
Indeed in our family, the December month also has three birthdays and that means planning in advance is important. In the past, I have also noticed that when you wait until it clocks December, people come up with 'valid' excuses why they cannot raise the money required to entertain them over the festivities and yet they expect to enjoy without giving a cent.
At our meeting, I decided to win the argument. I said some of the family members avoid the family tradition of having the festivities upcountry because they find it hard to contribute to the kitty in December. That if we do it early, say at the end of October, we are sure of success.
So I got everyone pledging their financial contribution after we came up with the budget and estimates. I got out my notebook and wrote each person's pledge. In fact, one of my sisters-in-law gave out her money for the Christmas goat saying that she did not want to be caught up in the pressure of the season and fail to honour her pledge.
As if everyone was waiting for this, I got money through mobile money transfer, cheques and cash for the big season ahead as I was unanimously appointed treasurer.
I immediately deposited all that money I received in an account that I will not touch until the appropriate time.
ALSO READ: Eight 90's inspired trends you can try right now
Families need a level-headed person to spearhead them in the right direction. Simple activities such as a family get-togethers can turn nightmarish because of lack of proper planning and every member assuming the next one will take over the responsibility.
My friend's family decided to throw a birthday party for their patriarch. They all came up with ideas on how to make the party a big success and the talk of the village for months to come. Unfortunately, there were no commitments on who will take care of what. When the day arrived, my friend decided to buy the biggest cake for the big day only to reach home and realise there was nothing else. No one had taken responsibility in pooling the others together for the big event.
To get everyone in the family to do something for the festivities, here are a few tips to achieve this feat:
· Come up with a budget: list everything that you will need. Include fuel (charcoal or gas), food, drinks, sleeping arrangement and number of guests.
· Distribute responsibilities: Allow people to volunteer their time and money. It is a family affair and everyone must participate. They must be held accountable for the roles they pick.
If you are the one fronting the idea, be in charge; do not step back and wait for others to take up the role. You know what you want and just show the others the way but the responsibilities must be shared. Even family members thought to be doing not-so-well should be given a duty.
· Buy non-perishable goods in advance: Rice, cooking oils, flour and the like can be paid for early enough. This is to avoid buying everything at the last minute. The cake maker can be paid in advance. Goats should also be bought early to avoid the expensive rates as the festivities approach.
· Don't wait for December to go shopping for gifts: Decide now and come up with a list of what you want to buy and for whom. Then start looking for deals in the various shopping malls in the country, supermarkets and open air markets.
· Set aside money for Christmas: If you have not been saving for such a profound event since the beginning of the year, you can start now. The only difference is that you will have to save much more now than if you had spread your savings from the very beginning.
Remember planning ahead reduces the headache that comes with the pressure of spending in the end year festivities