Michelle Dora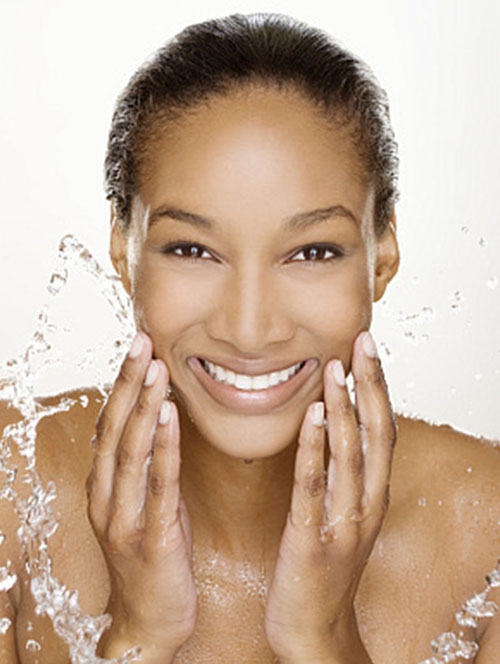 9 tips to help you get clear skin
ALSO READ: Naomi Campbell sees Black Lives Matter altering fashion and beauty industries
Having clear skin is something everyone wants. Here are some tips to help you achieve this.
Wash your face twice daily
Wash your face every morning and night. Avoid using harsh soaps or scrubbing your face too hard. Ensure you remove your makeup every night. Moisturize every time you wash your face.
Treat acne.
To get clear skin you need to get rid of acne. Try using a face mask at least once a week. For serious cases of acne see a dermatologist first.
Don't pick (or pop) your pimples.
It is never a good idea to pop your pimples. This could cause blemishes or even scars.
ALSO READ: Woman forced to hide at home after lip filler fail left her with 'baboon's bum' pout
Avoid touching your face.
Try as much as possible not to touch your face. Dirt and oils from your hands could block pore thus causing pimples.
Use fresh makeup and clean brushes
Change your makeup at least after every 6 months. This also applies to the brushes clean them at least after every month.
Drink plenty of water.
Drink a lot of water. This will help remove toxins from your body.
Sleep smart.
ALSO READ: Four ways to help you maintain your curly wig
You can do this by:
Change your pillow case every week
Cover your hair as you sleep to prevent it from irritating your face as you sleep.
Sleep for 7-8 hours to ensure you are well rested.
Maintain a healthy diet and exercise routine.
Eating fruits and vegetables as well as exercising will help your skin stay healthy.
Drink green tea.
Green tea contains antioxidants which aids your body in fighting acne. Drink at least 2 cups of green tea daily.