Veronica Cherop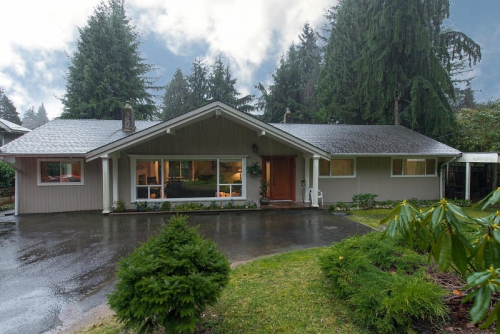 It is said that there is an opportunity in every crisis. The opportunity can present itself in terms of lessons learnt during the crisis or opening up of a business venture as a result.
Floods witnessed in Nairobi last week were such a crisis. I visited my friend at the weekend in her residential home in Nairobi and saw the devastation caused by the floods. Her avocado trees had dried up due to waterlogged soil, her vegetables that were healthy just weeks ago had withered. Too much water is destructive even to crops.
Interestingly, my friend's house is at the lowest level after neighbours put up flats and raised the road level. Thus getting into her compound, you have to wade through slimy water and she can only review her level after the rains are gone.
From my friend's situation, I saw a few opportunities for her to invest in. Just like her neighbours, she should also plan not to sell her property, but to also develop it according to the trend.
But one important lesson learnt is that she will raise her foundation and build her flats above ground level, supported by pillars. This is to secure herself from future complaints from her tenants who might have their houses and properties destroyed by flash floods like it happened in some homes in Nairobi's Madaraka and South C estates.
By doing so, she will be a step ahead of her neighbours. While future rains may get into the ground floors of their apartments, my friend's tenants will be gleefully safe.
The second opportunity for my friend is to collect the rain water. In her backyard, she can build underground tanks and collect the flood waters. This water will be handy during the long dry season. She can use the water to irrigate her vegetables and flowers, saving a tidy sum spent on use of fresh metered water.
The third opportunity is to research on trees that withstand drought and floods and plant them instead of avocados. Resilient fruit trees will give her money when in season while giving her peaceful nights when the floods strike again later in the year or next year. With global warming, these days it is not easy to predict seasons as it used to be.
Other lessons learnt from the floods that will spare you future agony and save you costly innovations after your house and household goods are damaged by floods:
· Before you buy that house or land, study the map of the area. How far is it from the river? Always remember that riparian land is 30 metres on either side of the river.
Some unscrupulous people have gone ahead to construct fancy homes on riparian land and quickly sold to unsuspecting buyers whose only drive is to 'own property in the leafy side of town'. This precaution will save you money and trauma.
· Insure your house and household goods just the same way you insure your car. The annual premium you pay is worth as the insurer will take care of your losses in case of theft, fire or floods instead of digging into your savings or getting a loan to replace damaged goods.
When you build rental premises, ensure you follow all the regulations. At the end of it, short cuts are costly. Tenants will move out at the smallest trigger and with a bad reputation (of flooding, for example) you will struggle to get new tenants and hence loss of revenue for months, or even years.
· If your house is flooded this provides you an opportunity to think outside the box. Raise it, have underground parking and rent the other floors.
· If you have a piece of land (most women with any form of means at least own an eighth of an acre), plant trees during this rainy season. The trees will give you money in three to five years once you sell.
· Start an environmental NGO with a name such as 'save our riparian land'. Besides saving our rivers and keeping residents safe during long rains, you will create jobs and economically improve others besides yourself.
When you get lemons, make lemonade. It is time to turn the dark side of life bright.