Mirror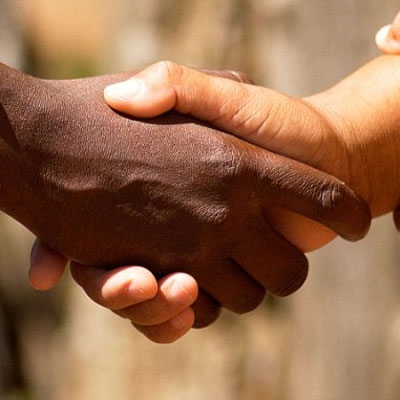 Antony Jenkins said he was issuing a "call to arms" for parents and teachers to teach them the social skills needed for the world of work
Life skills: Some young people lack knowledge of the basics such as shaking hands
A 'lost generation' of young people are turning up for interviews lacking basic people skills such as knowing how to shake hands, according to a senior business leader.
Antony Jenkins, chief executive of Barclays bank , said he was issuing a "call to arms" for parents and teachers to teach them the social skills needed for the world of work.
It comes after the latest official figures released showed the number of jobless 16 to 24-year-olds increased by 30,000 to 764,000 between September and November last year - the first quarterly rise since June-August 2013.
Mr Jenkins told the Sunday Times: "There is absolutely the danger that we will have a lost generation of youngsters if we do not help them develop the skills they will need for the new world of work."
Lost generation: Barclays Bank chief executive Antony Jenkins wants parents and schools to prepare young people for the outside world
"These include analytical and financial abilities, but also, and this is crucial, they include people skills.
"It seems basic stuff: how to shake someone's hand, look them in the eye and hold your shoulders back."
And Mr Jenkins added that while social media was a "very effective form of communication", it was important young people could talk to people face to face.
"Parents and teachers can nurture confidence in their children," he said.
"In the workplaces of the future, collaboration will be very important. The question of how to teach this generation to be successful is very important.," he said.