Jennifer Karina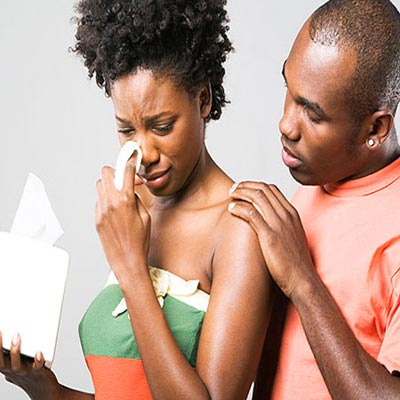 Sometimes regardless of the quality of relationship, a union is challenged due to past wounds.
ALSO READ: Confessions: I think my neighbour is cheating on his wife, how can I tell her what I know?
It manifests in the following scenarios:
-Poor relations with self, significant others and colleagues.
-Lack of interest in intimate relationships.
-Over dependency.
-Inappropriate relationships.
-Isolation.
BAGGAGE
ALSO READ: Confessions: My husband's mistake with suitcase exposed his double life and second family
Experiences from childhood are internalised and become the lens through which one views themselves, others, and their world. This lens shapes the individual's perspective, beliefs, and expectations of love and friendship.
Parents, siblings, children, colleagues and acquaintances can also affect one's love life choices. As a result, many carry along bitterness, resentment, disappointment, anger, shame, jealousy, and hatred.
This baggage denies them the chance to fully trust, to love and be loved.
Healing past hurts is important when a person feels anxious or insecure, is easily angered or hurt, frequently feels resentful, bitter or depressed.
Why bother with past hurts?
It can hinder growth of the present relationship and lead to many problems. Depression often results from anger that has not been released or resolved.
The anger arises from a particular hurt, which one is not able to express constructively. Sometimes depression results from suppressed fear and anxieties, leading to a feeling of hopelessness.
ALSO READ: Relationship expert shares eight signs your partner could be cheating on you
GET OVER IT
It is not uncommon to hear yourself being told, "just get over it".
Hard as it maybe, moving on is the way to healing.
To succeed in this, relive the experiences and accept to talk about the pain as a victor and not a victim.
At times there is need for a qualified therapist to guide you through the process. Here are other tips:
1. Be honest with yourself
Honesty is the best policy. When you're honest with yourself, you live in freedom. It is your responsibility to face the truth and be real to yourself. Acknowledge the circumstances and be open on working toward healing, it's the only way.
2. Forgive yourself
Many times a victim carries along guilt, shame and unforgiveness. Lack of forgiveness results in unnecessary psychological and physical pain while forgiveness gives one the opportunity to grow, glow and thrive.
3. Learning experience
Nothing is more powerful than learning from your mistakes. Become a wounded healer of your generation and make a difference.
Purpose to live beyond the hurts, eat well and get enough sleep. Choose to work on your hurts and become free.
The writer is a relationship coach and author of Marriage Built to Last.
Reach her on: www.jenniekarina.co.ke