Jennifer Karina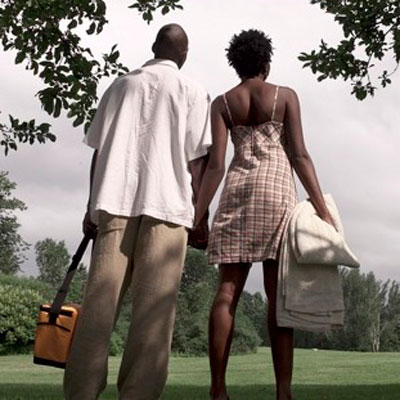 James and Joan dated for years. James was sure Joan was the one for him. Both their friends and families had met informally and they too, were convinced they made the perfect couple and were looking forward to their marriage. Sadly, the marriage was never to be. During their passionate courtship, he met someone else. This time yet again, he knew without a doubt that she is the one! As he moved on, Joan was devastated.
ALSO READ: Financial warning signs to watch out for when in a relationship
What could have brought such a passionate relationship to a drastic end? Speaking to James, it was clear that all they shared was fatal attraction. They never shared any common values, their customs were far apart and they disagreed on many things during the dating period, including Joan's free spirit and constant engagement with her platonic friends. They were of different faiths too, an issue that was of concern to James. On realizing that their values, culture and faith were in contradiction, James chose to move on.
FUNDAMENTALS
Having listened to many different couples' stories of meeting each other, it is clear there are many potential partners for any one individual. Sometimes individuals are fixated on one particular person whom they are convinced is their life partner and whom sometimes may not feel the same way as they do or are simply not good for them. Although one of the partners may not be comfortable with some fundamentals, they may choose to continue the relationship only to end it after marriage.
Is there a particular person designated for an individual? I am not sure about that. I believe we have a free choice. However, our choices determine the quality of relationship and life. What I do know for a fact is that there is no perfect partner for anyone! Relationships are all about two people willing to experience a journey of learning to become the one. It is, however, important to choose a partner you share similar values and beliefs.
Tips to land the right partner:
1. Get a life, waiting to find a partner does not mean your life halts.
2. Know what you are looking for in a partner. Attractiveness and good looks are important, but you need someone who shares some common values, culture, traditions, faith and passions, among others.
ALSO READ: Six signs you're settling in a relationship
3. Rise above past mistakes no matter what happened to you in your childhood. Forget the pain and baggage you might carry, simply forgive yourself and those that afflicted the pain and be open for love and new horizons.
4. If you've got it, flaunt it! What is your physical attractiveness? If you have no idea, find out from your friends and family.
5. Talk about your desires to your friends and family. It is important that they know what your desires are and most of all, pray about it as you know, God grants us the desires of our hearts.
6. No one is perfect, not even yourself, so do not be too critical about everyone you meet. Give them a chance and enjoy the relationship without any long-term plans in mind at the beginning.
7. Have a friend or family member hold you accountable to stay sober on your decisions.
8. Be open to a blind date, organized by friends or family. Plan to meet in a public place, during the day or in the company of your friends.
9. Remember Rome was not built in a day so whatever you do be patient.
ALSO READ: Confessions: My husband was getting engaged to another woman so I took the ultimate revenge
Trust your gut feeling, the sixth sense always counts.
Give yourself another chance in 2014 and start all over again, because you deserve it!
The writer is a Relationship Coach and Author, 'Marriage Built to Last'. You can reach her on; www.jenniekarina.co.ke