Home
/
Achieving Woman
Taking off: I ventured into business after my boss withheld my pay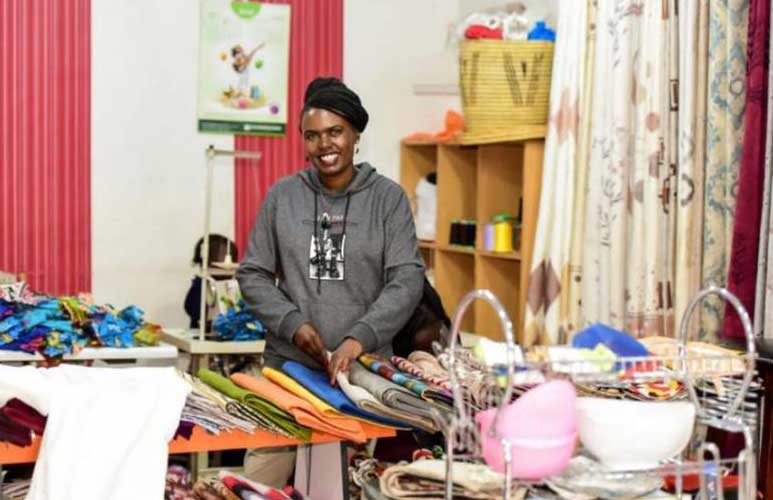 When an employer denied Charity Thuranira her full salary after working for four months, she took the Sh5, 000 she was paid and put it towards starting Samara Homes, an interior design business in Meru town.
My background
I was born and raised in Kithoka, Meru County the land of milk and honey. I am the fifth born in a family of eight. Growing up in the village was lots of fun as we woke up to the cool breeze of the countryside with sounds of cows mooing. We were exposed to various chores like fetching water, cooking and even grazing. What we feared most were the elephants that used to roam freely. I keep telling my friends that I grew up in the park.
In high school, I liked stitching so much that I was always the best student in Home Science but after high school, tailoring was not among the courses I intended to pursue as I considered it old-fashioned. I opted to study catering instead and later worked in various tourist hotels. After a few months, I felt I had made the wrong decision so I quit.
I sold insurance for about a year until I quit in 2011 and decided to go back to tailoring. I had this particular item that I would stitch and sell -- the bedroom handbag holder. I made a lot of sales from it and, while at it, I got many inquiries from clients asking for help on house finishes. That is how my interest in interior décor developed.
The idea
Because I love beautiful spaces and great housekeeping, I started my research on how to develop my skills and become outstanding. I met Irene Mureithi of Personal Development Institute (PDI) who introduced me to a class called Diamonds in the Desert. The class helped me change my mindset and discover what I am good at. Later, I enrolled for interior design classes but dropped out due to lack of school fees. But I still pushed on believing that God would see me through the journey.
What happened next
I remember sharing my idea with a group of people who I thought would help me carry my vision forward. We settled in Meru and, after working for four months, they felt they didn't need me anymore and I was dismissed after being paid only Sh5, 000. This experience changed my mind about employment. I had reached the point where I felt enough was enough. That was affirmation that I had backup, and I could follow my dreams and set up a business. With the little cash I was paid, I founded Chetkuba Samara (now rebranded to Samara Homes).
Running a startup
Take a quick survey and help us improve our website
Take a survey
I rented a shop in Gakoromone, in downtown Meru and, from there, I got a client who tasked me with the responsibility of carrying out a finishing job on his house and the rest is history. I must say it has taken the grace of God for me to get to where I am today. The journey has been fun and at the same time unpredictable. It's neither easy nor hard to run a business. In every stage of the business, you need God above everything for divine direction. Having revelations and focusing on God has helped me through it all.
There are a number of challenges that I face as the business grows. These include clients failing to pay on time, lack of operating capital, investing in training the wrong people and getting honest people whom you will share your vision with. All these factors define how one will be able to weather the storms and succeed in business.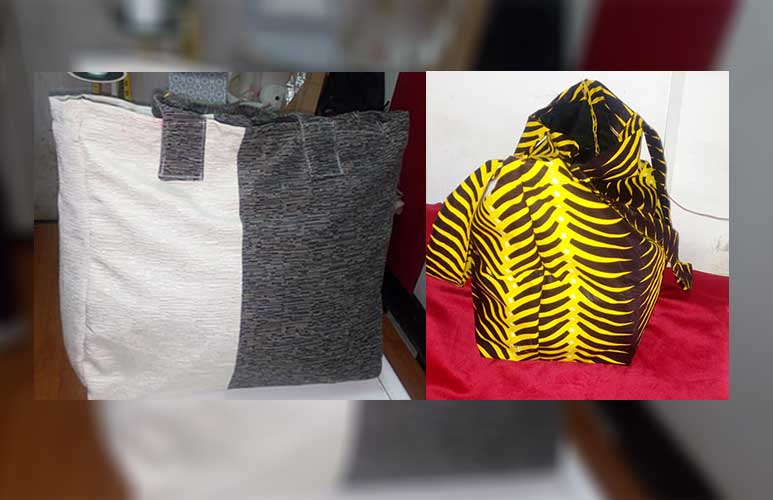 Where I am now
I thank God for the progress I have made and enabling us to spread to other counties. Each day offers an opportunity to learn and grow hence I strive to make myself a better person and improve my skills to satisfy my clients. I hope to pursue carpentry so that I am able to do different designs of boards and other wood items to give a product an appealing look.
Besides interior décor, we also specialise in making bedroom handbag holders, canvas handbags and organiser bags from materials such as kitenge, canvas, jeans, rexin, and leather. The car organiser bag is just like a little box with waterproof lining made from kitenge, suede, leather and rexin which you can use to pack all your travel items in an organised way. Besides interior decoration, we also makes handbags. One of our most unique products is the canvas handbag that has waterproof lining.
Charity's tip
However small you start; know your skill and purpose. Don't follow trends. Understand your identity and purpose. Know what makes you happy, go for it and strive to succeed. Skills help you find or drive your passion. Otherwise, with no skills, you might not progress. You must learn to master a skill. Each day is open to learn something new.
More about Charity's business
Launched: October 2016
Start-up costs: Sh20,000
Targeted turnover: Limitless flow, translating into millions of shillings for expansion
Website: In progress and rebranding to Samara Homes Kenya
Would you forgive and forget?
Related Topics