Home
/
Trendsetters
From Nairobi to Milan: Meet model and designer Roselyne Ogonya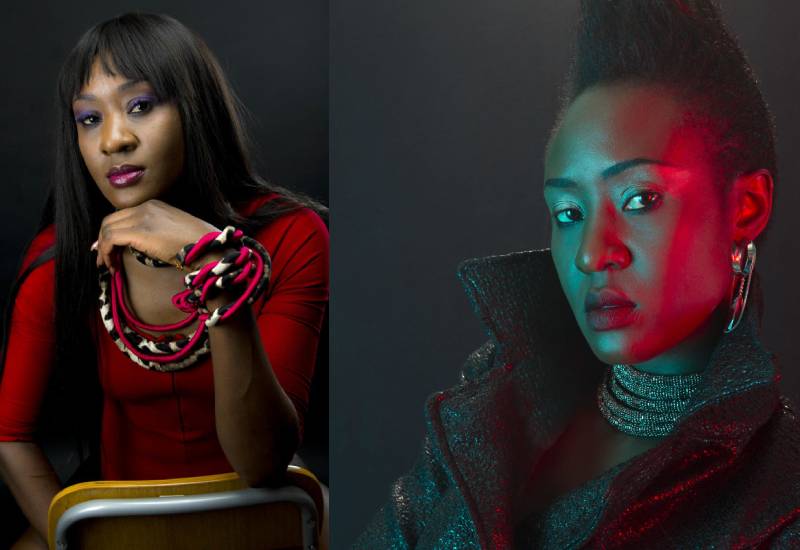 It is evident that Kenyan models are seasoned and capable, ready to take up opportunities due to the export of internationally acclaimed models over the years scouted right here in Nairobi.
Model and designer, Roselyne Ogonya is the creative director of MOG Couture, an Afro European Fusion Label based in Italy.
She is also the President of Africa Cultural Exchange, an association geared towards improving the lives of ethnic communities particularly in Gem, Siaya County, through local production of Maasai and Kikoi fabrics. She speaks to us on her early modelling days, the inspiration behind her label and much more.
You have an impressive portfolio detailing your career achievements as both an international model and fashion designer. How did you get started?
I began my modeling career in 2000 in Kisumu where I took part in Miss Tourism. I later relocated to Nairobi, joined Vera Beauty and Modeling College, this was the major opening for my journey in the modelling industry!
I participated in fashion events like Miss Kenya 2004 and Nivea Face of Africa, but the most memorable one remains Miss Universe 2005 where Rachel Marte got the title. I made the tradition attire for Rachel which she wore to the Philippines for Miss Universe World.
Do you identify as a Kenyan designer now that you are based in Milan?
Despite the fact that I'm based in Italy, my identity as a Kenyan designer is apparent., In fact, my brand MOG Couture is Afro made in Italy. My designs are European style with details from the African origins and different ethnic groups.
What informed your decision to relocate?
I had always dreamt of going overseas for my modeling career but what really made me relocate was the high competition and discrimination in the modelling industry during my time!
Getting noticed often required a great deal of resources, both monetary and personal, and since I was a freelance model I often got dropped last minute.
Losing jobs with no agency to represent me. I remember an incident during Kenya Fashion Week where I was told to go home just when the designers had arrived, after days of preparations and having made it through the castings!!
I cried for a whole week as I watched my dream slip through my fingers! My friend Rachel Shabaan witnessed and shared my pain, she also got to see me work with Fashion TV and Matrix in Rome years later.
What has been your experience from the lens of a unique African perspective working as a model and designer in the diaspora?
Here in the diaspora, talent is recognised, appreciated and paid for. In 2006, when I first set foot in Italy there were not so many black models in Rome but I was lucky to get in to the right channels but also worked hard to remain and make the best out of every opportunity that came my way both as a model and fashion designer.
I worked with: Glamour Modelling Agency, and Your Way Management, Casting & Management EMC and ELITE models in Milan and Paris. So far, I have got jobs with Fashion TV, fashion weeks, showrooms, adverts, photoshoots and hostess jobs. I later enrolled for my fashion & design studies.
Your designs seem to be heavily influenced by Kenyan culture from the Maasai fabrics used in your collections. Take us a little bit behind your design process.
I'm passionate about them because we make our own Maasai and Kikoi fabrics at home in Gem. To support this project for the development group and to show the world of our own natural resources.
The things we take for granted back at home are precious here in the diaspora that's why I've always maintained the African roots in all my designs/collections.
I've seen big designers like Dolce & Gabbana using the Maasai prints and Roberto Cavalli using the animalier fantasies in their collections! This motivates me to not divert from our culture.
Having studied in the best fashion academies both in Rome and Milan, I got to know the quality and standards of the European market and therefore, I spice it up with Afro European Fusion.
For the young fashion hopefuls who would love to be where you are. What practical advice would you give them regarding seeking the same opportunities you had. If any?
Nothing ever grows from a comfort zone. If you have the will to realise your dream, then you will get there. I had to hustle between two jobs to pay for my fashion and design courses for three years.
In times when I felt like giving up, I could watch the fashion week runways and the anger of me not getting there made me get on!
Every designer seeks to convey a certain message through their various collections. What message do your collections convey?
Creative people in the society "never were" the version of someone else but of themselves! Normal is boring, its repetitive! My collections convey boldness and freedom of choice, creating your own style and going against the rules of fashion.
Many Kenyans, particularly in the creative field, aspire to move to the West due to the promise of lucrative opportunities. How would you compare the two fashion industries?
In my practical point of view, I know that we have lots of resources back at home but the best market is out in the west, especially in the Kenyan fashion industry where the "mtumba" imports have destroyed the local market and people tend to copy the Western culture!
Lastly, how can our readers purchase your designs?
MOG Couture brand isn't officially in Kenya yet, but through our Cultural Association "Africa Italia Cultural Exchange", we already have an ongoing project in Gem where we are producing our own Kikoi and Maasai blankets to raise funds for opening a resource center for KAWEDE Development Group.
Related Topics