Home
/
Living
Body confidence: Dress your body type, walk with pride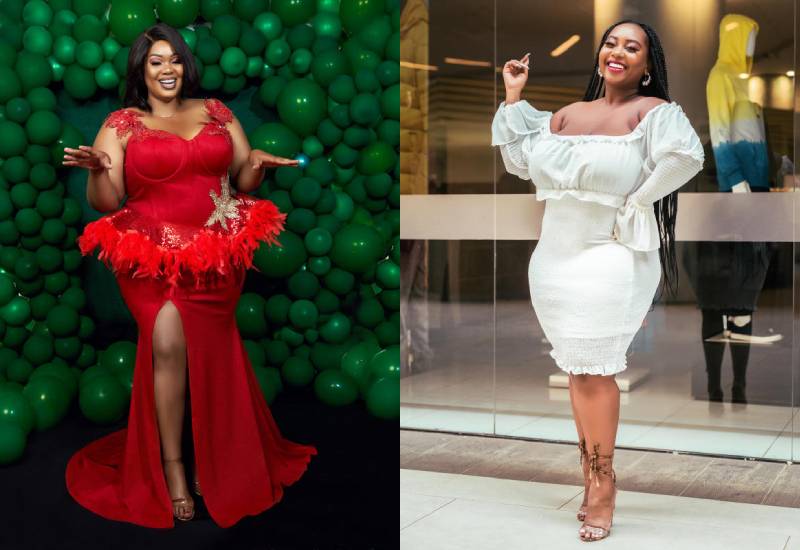 Neomi Ng'ang'a, a Kenyan actress, graces local screens with a glowing and bright smile, twin dimples on the cheeks elevating her already pretty face.
And on social media, her 240,000 Instagram followers are regularly treated to Miss Neomi in enviably fashionable dresses, outfits and accessories.
She presents herself so well that you could swear she runs a fashion line, which, she actually does. How else would she set trends and encourage plus-size women to shine in all their full-figured glory?
Neomi is unstoppable in her quest to promote self-love, and her customised designs, Style By Neomi, do just that.
But Neomi has not always loved herself unconditionally as she does now - it is something she has had to learn.
"My total body positivity blossomed in 2011 when I came into the entertainment industry through acting. At the time body image was key in the media. I felt that you had to be a certain body shape to be an actress, news anchor or model," the actress tells The Standard.
She speaks about her subsequent self-growth, which saw her take up roles as a plus-sized actress.
"I realised I have a huge role ahead of me, to lead and empower women who were hiding, filled with insecurities, and facing depression," says Neomi.
The actress celebrates her mother as a source of support during her period of growth, saying that the matriarch would remind her how beautiful she was.
"She would constantly tell me that I am her queen and the most beautiful girl in the world. I did not realise at the time how powerful these words were until I came under the harsh scrutiny of society, where beauty was already defined. Mum gave me the strength to be who I am," she adds.
The actress notes that an increase in body-positive celebrities both locally and internationally is slowly shifting the narrative and empowering men and women of all shapes and sizes.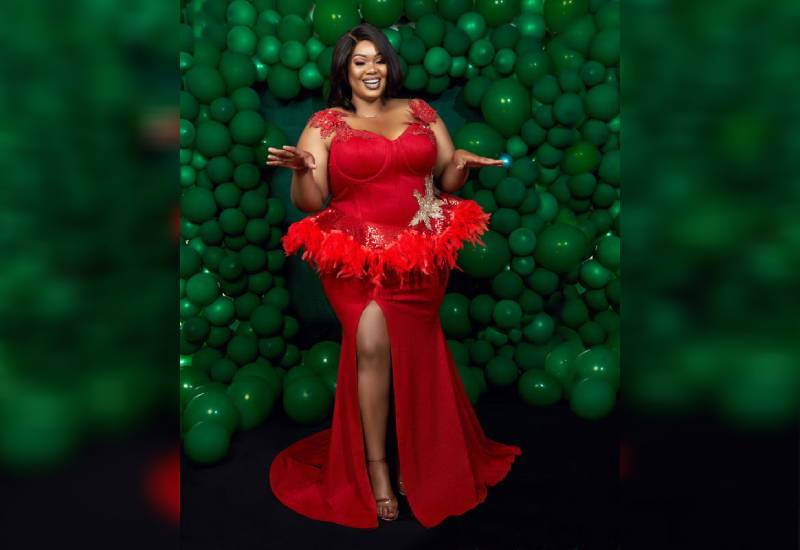 When women fought for the rights to wear trousers, they encouraged acceptance of all body types.
By moving away from corsets, which were worn in the 1830s to 1850s, they opposed the idealisation of teeny tiny waists and sparked off the first movement that would lead to the body positivity movement we know today.
"The corset was deforming and constricting women beyond rationale and was a health hazard. The second issue was the anchoring of women's clothing around the waist, and the extreme use of petticoats.
"Early dress reformists argue that layering petticoats and anchoring women's clothing to the waist was dangerous and uncomfortable," reads in part a 2015 study, The Bloomer Suit: Dress Reform During the early­ Victorian Era.
The study adds that the bloomer suit, a harem-pant-like outfit that gained momentum in the time period prioritised the comfort of women rather than the then socially acceptable standards of fashion that endangered their well-being.
Social justice
Now, people have learnt to stand up for their social and human rights, leading to the popularity of historical protests. Social justice movements that have characterised the 2000s include the #MeToo movement, which is against sexual abuse and harassment.
Notable too is the Black Lives Matter movement that protests racially motivated violence and police brutality against black people. There is also the Feminist Movement, which campaigns for reforms on women's issues.
Now, comes the body-positivity movement, which has been catapulted to global recognition by famous personalities speaking boldly about accepting their bodies, despite not having the mostly unattainable body types promoted by the harsh and critical beauty and fashion industry.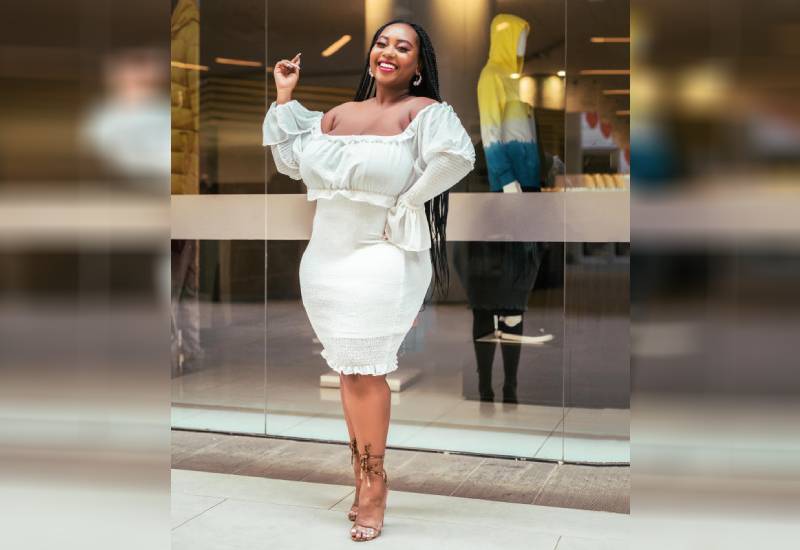 Locally, we have witnessed celebrities embracing their curves more than ever, dressing to precision and encouraging their peers to appreciate the skin they are in.
Nyawira Mumenya, better known as Miss Nyawi on Instagram, is another body-positive influencer who is inspiring self-love, and advocating plus-size support and recognition.
Miss Nyawi says she began loving and accepting her body when she was in the university, when her friends would constantly appreciate her and tell her how good she looked.
Etiquette
She adds that Kenyans need to be educated on body positivity and the etiquette around it, more so when it comes to commenting on other people's bodies.
"You have no business judging someone for how they look. It is pretty simple actually. You never know what has contributed to their weight/loss gain. It could be health-related or even genetics," says the fashion stylist and blogger.
Miss Nyawi adds that being confident is a never-ending journey.
"So what I do is every morning; I tell myself that I am beautiful in my body, that I love my body. It is amazing how speaking love to yourself changes how you see yourself. I also love to dress well. When you look good you will feel good and this will boost your confidence level," she says, adding that she has been working out and keeping fit since her days at the university.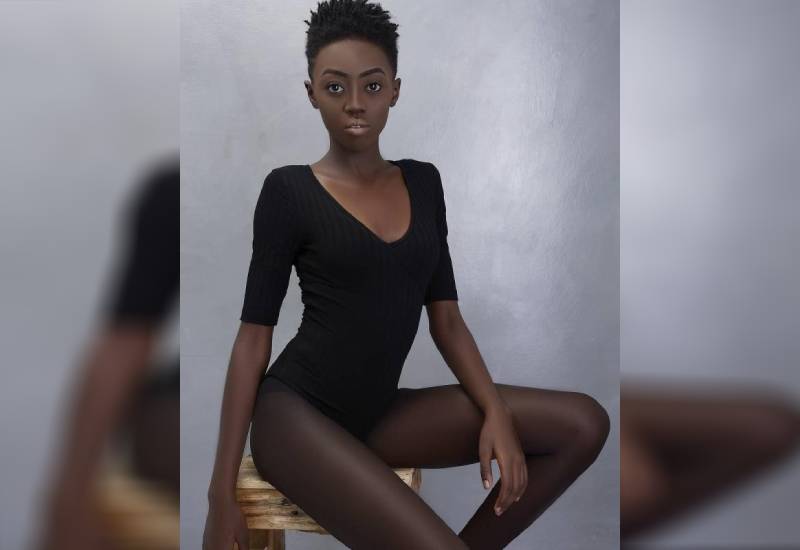 And it is not just plus-size personalities embracing their bodies, but their slimmer and smaller framed counterparts too. The same goes for the issue of gender, as men are now embracing the movement too.
"Looks are not the only thing body positivity stands for. Encouraging people to feel comfortable is a goal, but it is not the only goal. It is about changing perception and giving people equal treatment," Teen Vogue wrote in 2016.
Musician Akothee's daughter, Celine "Rue Baby" urged fellow women to be body positive after she was body-shamed for her small frame last month.
"The saddest part is that it bothers you, but it does not bother me because I am happy with my body. To my fellow girls facing body shaming, just remember these are people who envy you and do not know how to say it.
"So the best thing is to be negative and make you feel bad about yourself. You need to develop a thick skin. Do not let the words get to you," the model wrote on Instagram.
Related Topics