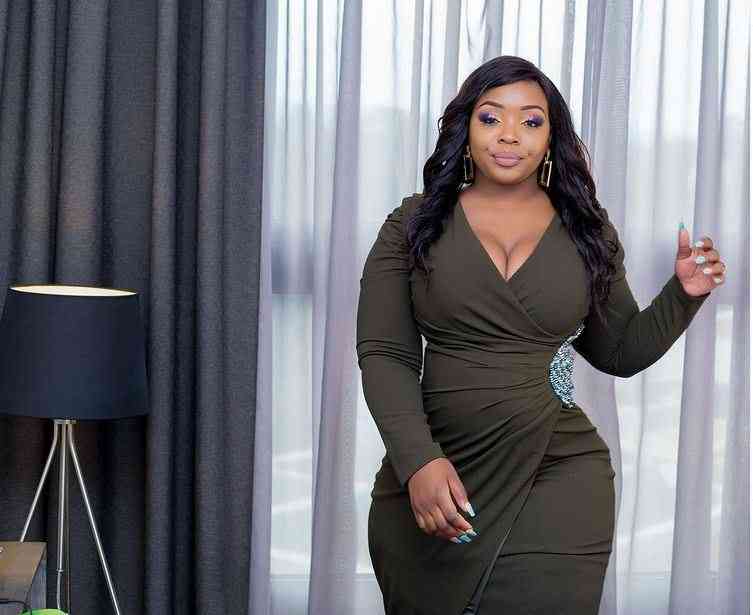 Have you ever scrolled through your Instagram timeline and seen post pictures of celebrities that made you green with envy? Perhaps it is a snap of food at a fine restaurant, shots of luxurious vacations, or a gorgeous outfit in a jaw-dropping body.
Most people, especially celebrities, use posts, and pictures to portray better versions of their lives as social media allows users to curate their lifestyles by showcasing only the positive moments.
The mantra 'fake it till you make it' was meant to encourage people to achieve the results they sought by having an optimistic mindset, displaying confidence, and being competent.
However, social media influencers birthed a different meaning of this aphorism by faking their lifestyles and everything revolving around them.
It is easy for someone to frame their lives as continuously positive and exciting, with endless possibilities for fabulous lives on social media, leaving others feeling like losers.
According to Pew Research, 71 per cent of those who use social media report that they see content that makes them angry, while another 49 per cent experience depression and 31 per cent sometimes feel loneliness after viewing certain content.
What many people don't know is that social media posts can be manipulated and, thus, understand that sometimes they need to view posts through a filter.
Take, for instance, socialite Ripser Faith who became the talk of the town last week after she was caught photoshopping her lifestyle on Instagram. It all started when the influencer posted a picture of herself in a black bodycon dress paired with a maroon fashion cloak coat. On her hands was a purse and two bracelets on her right arm.
However, moments later, hawk-eyed Kenyans quickly pointed out that Risper had photoshopped her face onto the body of Ms Kristine, an American digital creator who posts content on curvy women – a photo uploaded in 2016.
But that is not the only photo Risper used to deceive her followers about her lifestyle, as Kenyans called her out on her previous posts.
To make her followers envious of her breakfast meal, Risper posted a photo of oatmeal porridge with bananas, blueberries, and peanut butter and captioned, "Good morning, having a superfood peanut butter oatmeal bowl for breakfast SLAPS!!!"
But it turns out Risper plagiarised the photo, which belonged to American food blogger Bethany. Lest we forget, she also took a photo of a cup of coffee and seemingly made it hers and also photoshopped a photo of herself in front of a jet.
Many Kenyans who felt cheated by her lifestyle accused her of faking it. Some wondered why Risper, known to live a lavish lifestyle, sought to fake her content.
In an interview, the socialite confessed to faking her lifestyle for relevance and making sales as her business was not flourishing. She bragged about bagging a lot of cash from her stunts – something we cannot confirm – and condemned those who criticised her.
"It is not that I cannot afford this stuff, you know, but it is just that you want your Instagram to look good because of the pressure and everything, said Risper. "I am not setting fake standards, have you seen my house? Have you seen my lifestyle? I am not faking anything. Furthermore, Instagram has no regulation saying we can only post our content. We are just having fun, do not take life too seriously," she said.
Speaking on why she photoshopped herself in front of a jet, the influencer said it was her way of manifesting good things in her life.
"I am just manifesting, I will be on a jet one day. I know there are things you want in future too right? You want a big house, you want money in your account, do not you manifest it? So for me, I manifest it through the photos. What is the problem?"
The conversation about Risper faking her lifestyle led to many drawing comparisons to media personality Kobi Kihara, who, in 2018, became the butt of jokes after plagiarising a lot of her content on Instagram.
But unlike Risper, Kobi and apologised for misleading Kenyans with her content.
"I am sorry to everyone who I misled, forgive me. I should have thought twice, I guess it got away from me. To my friends, thanks for the lovely messages, I am okay. To the bullies, it is okay! I can handle being an online punching bag, go for it," wrote Kobi.
Kobi's apology received mixed reactions, with some questioning most of her posts while others urged her to dust herself off and move on.
Since the incident, Kobi ceased posting on her Instagram account with over 290,000 followers – with the last activity being on August 2018.
And in October this year, comedian Nasra Yusuf earned herself one-day viral fame after posting a breakfast bill receipt of Sh59,200.
"My breakfast today... Sh59,200 and still counting," she captioned the receipt.
However, followers noted that the time recorded on the receipt was 16:07 – something that contradicted the post she put up at 10am – leading many to question the authenticity of the receipt.
After further investigations, netizens established the receipt had been first posted by socialite Vera Sidika and accused the comedian of chasing clout.
Despite the criticism, Nasra changed the story and made it look like she was joking.
In March 2020, singer Akothee said she was appalled by fellow celebrities who faked their lifestyles to impress fans.
"The rate at which celebrities try to prove how rich they are is just breaking my ribs. Who are you competing with? Do you want to kill yourself? Start slowly, no one ever started from the top," wrote Akothee.
Even internationally, celebrities have been caught photoshopping their images, to give themselves a superficial look.
Dr Ali Jazayeri, an associate professor of Clinical Psychology at The Chicago School of Professional Psychology says most of what we see on social media is not real, but rather, a creation of where people would like to be.
"People, when they are happy, post a lot of happy things. But when I am not happy I will consciously, or unconsciously, compare myself to others. As a result, I create a world that is not a true world because I imagine that everybody is happy in that world, except me," says Jazayeri.
However, from a psychologist's perspective, what worries Jazayeri the most is people slipping deeper into the virtual world, losing a sense of real life and priorities.
"Instead of me trying to deal with things I do not like about myself, I will go online and present myself in the way I would like to be seen, without any changes to me. It is dangerous and very deceptive.
If you look at the history of psychology, we have spent the last 100 years trying to help people know themselves better, deal with their shortcomings, and deal with things they do not want to have, so we have a very reality-oriented atmosphere in our Western psychology," he says.
Related Topics