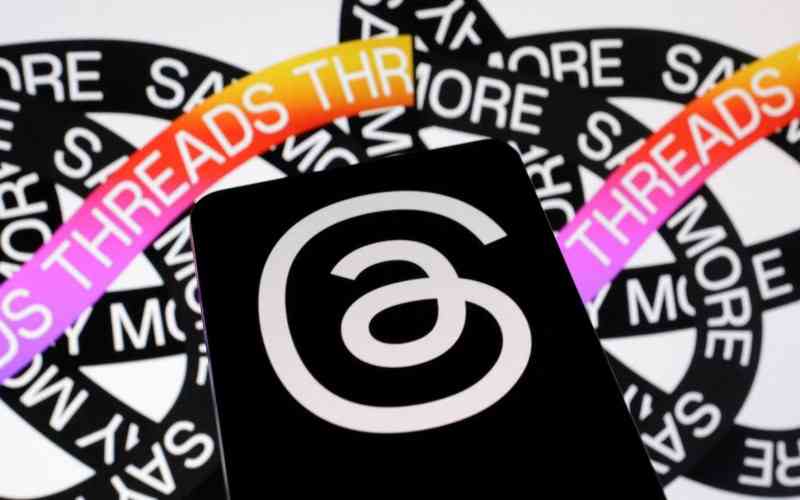 Barely seven hours into its official launch, Threads, a social media application owned by Meta (formerly Facebook, Inc.) gained over 10 million users globally.
Mark Zuckerberg, the CEO of Meta Platforms, announced the launch of the new text-based application, Threads, that seems to rival Twitter.
Meta is a company that owns other apps including Instagram, Facebook, Messenger, workplace, and WhatsApp.
Threads became available on Apple and Android app stores in 100 countries at 2300 GMT on Wednesday, July 5.
Will Threads be the biggest change on social media? Some have even dubbed it 'the Twitter killer.'
All you need to know about Threads
Threads is a text-based platform that closely resembles Twitter.
The application is available on both Play Store for Android and App Store for iOS.
Once you download the app, you are prompted to log in with Instagram. The app uses your Instagram credentials, such as your username and password. One can choose to maintain their bio on Instagram or any links that may be associated with their bio.
You also have the option to either have your account as public or private. Public accounts mean that everyone on the threads app can have access to your threads or replies and a private account means others don't have access to your threads or replies.
You are also prompted to follow the same accounts you follow on Instagram. One has the option to do so or decline.
Once you log in, you are then prompted by an explainer on what the app is. Threads is part of the Instagram platform. Owners will use thread and Instagram information to personalize ads and other experiences across the platform.
They have hinted at the possibility of a Fedeverse- this is where future versions of threads will work.
It is a new type of social media network that allows people to follow and interact with each other on different platforms.
From there, you meet the Threads interface which somewhat feels familiar, it's not a strange app. They are not reinventing the wheel.
A few new users had this to say about Threads;
Journalist Kennedy Kaunda recommended that it would be nice if they added features such as saving posts and videos that are on the platform.
"They have the potential to be the most dominant text-based platform after Twitter started putting limitations on the number of tweets one can access in a day," Grace Gikonyo said.
So, is it a Twitter killer...well, it's too early to tell.
Related Topics