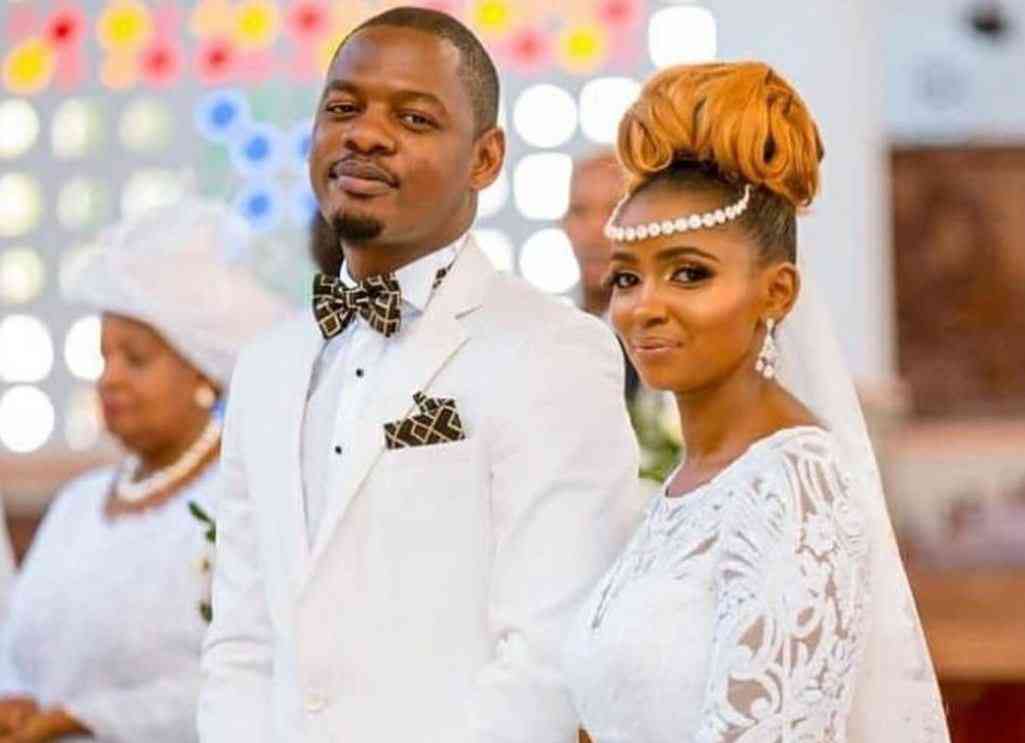 Tanzanian singer and songwriter Ben Pol has said he's unaware that his divorce case against Keroche heiress Anerlisa Muigai has been settled. Ben Pol said he was surprised by the reports recently shared by Anerlisa on her Instagram.
The Moyo Mashine hitmaker added that the court in which he had filed the divorce case had not reached out to him with such news.
"I am also seeing these reports online. I haven't been informed officially or unofficially. I don't know where she got that communication from because even the court where I filed for the divorce isn't aware of the reports," he said.
However, he clarified that he would not dig deeper into the issue as it is still a court matter.
"In that regard, I will leave the matter to the court and wait for the official outcome," he added.
The news about their case finally being settled was alluded to by Anerlisa. Through social media, the Nero Company CEO declared that she was finally free and expressed gratitude to her legal team for fighting tirelessly to speed up things.
"Officially Free. It would not be fair to not give a shout-out to these two advocates who worked tirelessly to make sure that the divorce was done quickly and not wait for years. Hamza Jabir and Hosea Chamba. Thank you for your work and for doing everything as requested," Anerlisa wrote.
The two parted ways months after their private wedding in 2020, which close family and friends attended. Talking about their rocky patches through the marriage, Ben Pol once shared that he gave it his best and tried everything he could to keep his marriage.
"Right now, I do not feel that there is something I would have fixed if time was reversed. That is life. We used to work together on many things, and it would help. To be honest, I cannot pin point one or two things that went wrong between us, I was myself and genuine. Things did not work, and one can just accept and move on," he shared in an interview.
Related Topics