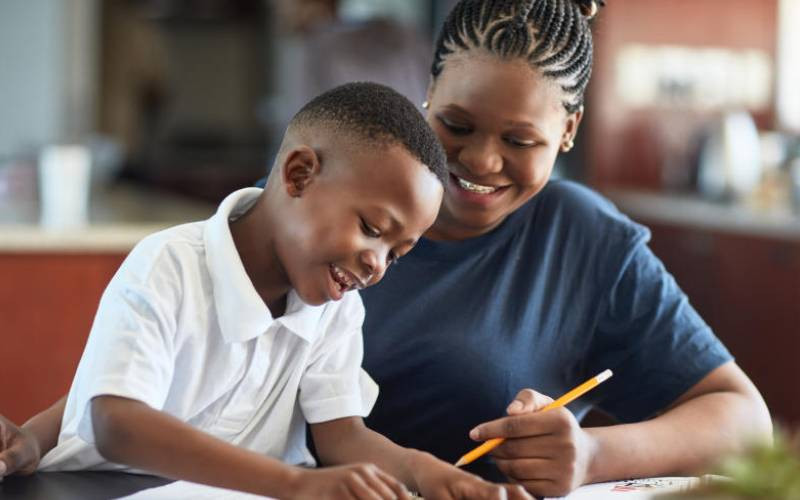 Mentorship is the guidance provided by a mentor, especially an experienced person. I had a discussion with my long-time artist friend Antony Ndung'u and we concluded there is a lack of mentorship in our society.
This has turned out to be a major source of many problems, with the boy child being the worst hit. Their issues start with having new agemates, who are absentee fathers. You can't blame single mothers as most do their best in the face of reducing number of reliable father figures like uncles and brothers.
Indeed, the number of people, who can mentor someone in the absence of a father has reduced in recent years. Nowadays men in Kiambu have been forced to hire uncles for their ruracios and weddings after blood uncles got wasted in alcoholism.
In our time, children were greatly helped by African socialism in which a child belonged to the society, not an individual. In the villages, children were brought up as a group, they were initiated into adulthood at the same time, something which bound them to become brothers.
You will see this in one of my best novels written by Chinua Achebe, Things Fall Apart where Okonkwo, the main character, is exiled to his Uncle, Uchedu, for mentorship.
In Buru Buru estate there were courts when we grew there as kids. These courts were like villages and since we did not have our uncles around as mentors, our neighbours took up the role.
If a neighbour found you on the wrong side you were canned and you would pray your parents don't get wind of it as it would be a double tragedy. This is the biggest difference in the life of the new generation. They have no neighbours or teachers for mentors to discipline children and instil values.
Even when I meet with the parents of my childhood friends and neighbours at Kapsiliat court in Buru Buru, I still address them as I would my parents. I will not have a kofia on or pocket. Even at my age when they send me I run and do what is required of me.
Back to mentorship, while growing up, I had a mentor and role model in my father. He made me become a natural economist and I learnt the balance sheet. But I had other people around, who really mentored me. Like Mr William Okumu, who made sure we never visited or played near bars. And there are very many pubs in Buru.
The gentleman bought us our first leather ball when he found out we had gone to play near that bar called the Mausoleum (now Taurus). He knew the chances of us getting negative influence were high. He taught us how men are supposed to behave and the power of friendship.
Mr Kirori taught us how to slaughter a goat and which parts were for men. He instilled life history and how to avoid trouble. I always remember him telling us we should marry women, who were our friends as life is a long journey. Now bending my fifth floor, I actually understand.
People usually know my presence from the cologne I use. I tell them my neighbour Peter or Baba Ochi was one person I looked up to. He was the neatest gentleman I ever met in my life. He made me like white and always has a clean white handkerchief in his memory.
When it came to schoolwork Mr Onchiri was there. He made sure we knew multiple tables by heart. He always reminded us education is the key. When it came to religion and leaving a Christian life we used to go have a chat with Fr. Thomas Burke, whose door was open anytime. We had older people like Ben Ogutu, James "mkubwa" Okumu and Mr Mwendwa, who mentored and talked to us when we went astray.
I will advise single mothers, who don't have anyone to mentor their boys to kindly reach out. I am sure most men in my age group will be willing because these young men are just a time bomb waiting to explode. Women, who are not married, just know that many men out there can be fathers but few can be real dads. So, choose wisely.
Related Topics