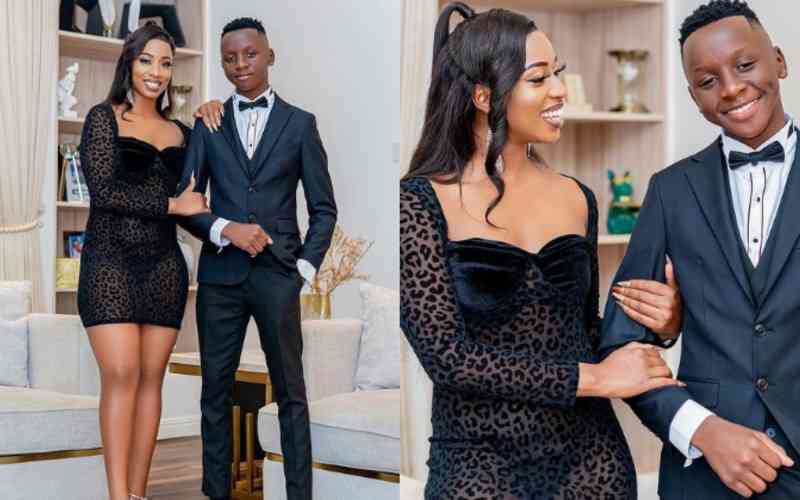 The Bahatis often get stick online for the content they post but this has never deterred them. A few days ago, Bahati and Diana Marua shared their family portrait online and netizens had a lot to say.
Bahati looked dapper in a crisp-black three-piece suit and a bow tie while his wife Diana wore a see-through little black dress that caused a stir online.
The dress left little to imagination and her followers were quick to tell her she should have chosen a more decent outfit for a family photoshoot.
"The one who called me MUMMY first…My baaaabbyyy @morgan_bahati is all grown…Mummy & Son Goals. Love you Morgan," wrote Diana.
The focus, however, remained on her dress and a debate ensued.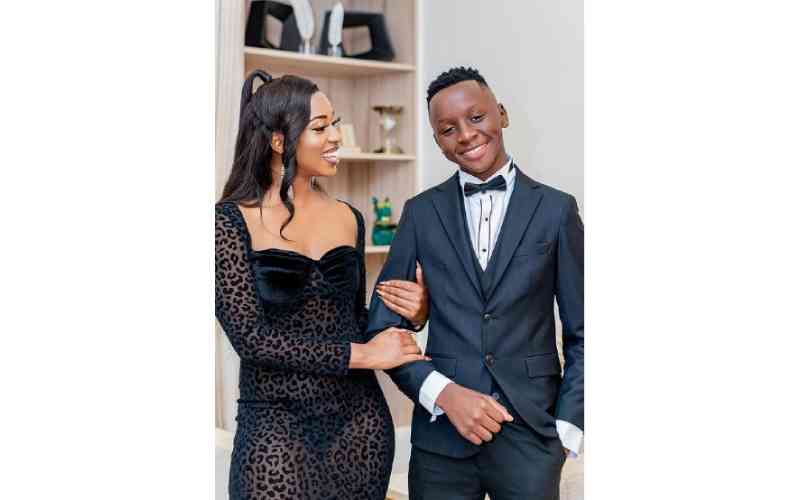 Janoh: Hakuna cha kumind our businesses .. That dress is not for a family shoot
Breena: Amevaa see me through there, I said it for you guys
Eveshery: this is wrong...it is good for u bt embarrassing the boy to his peers.He cnt be proud to show such a pic to his peers coz his mom's panty is visible.I am ua big fan n happy for ua wins bt hii sitakimya
Escob3r: Advise...... No hard feelings but truth be told you are are a great mother but the dress code should change...... But kudos to your progress and keep being the good mother you are
Sally: Hiii nayo hapana.. how do you wear this and pose with your son.... najua utasema life ni yako but eeehh si soon utapose nayeye ukiwa Uchi
Awuor: your son is now grown.. wear decent clothes..ukweli nayo tutakua coz tunakupenda
Winfaith: Siungevaa kitenge hata jamani mngetokea supuu Sana Infront of a teenager son
Despite the barrage of comments, Bahati steered clear of the topic and posted snippets of the shoot on Monday under the caption, "We are the Bahati's…We are the News Makers!!! Leo wanasemaje???"
Bahatis' edited photo draws Wanyama's attention
Just moments after the original family photo featuring Bahati, Diana, and their children; Morgan, Heaven and Majesty was uploaded, a cheeky netizen inserted photos of Victor Wanyama, KRG the Don and Abel Mutua in the mix.
The manipulated photo quickly gained traction on X (formerly Twitter), drawing the attention of former Harambee Stars captain Wanyama, who was unamused.
"This foolishness needs to stop now," he wrote.
Another internet user then created controversy by unleashing a photo of the footballer inside a car with Diana.
The photo is believed to have been taken way before Diana and Bahati tied the knot.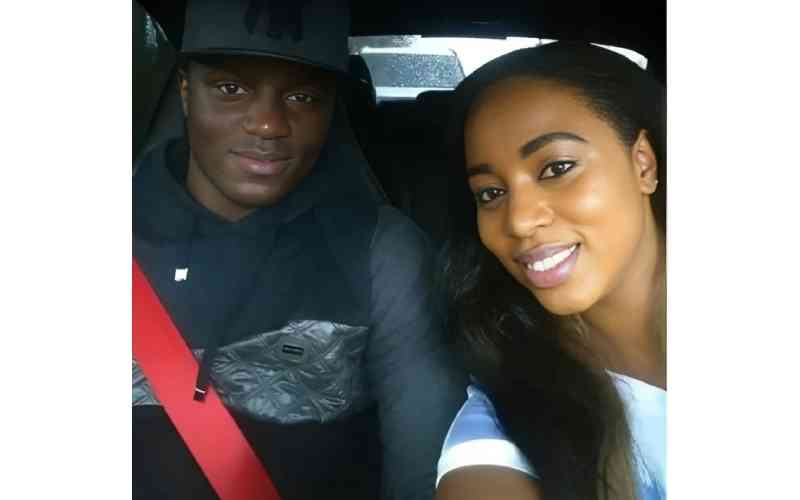 Related Topics