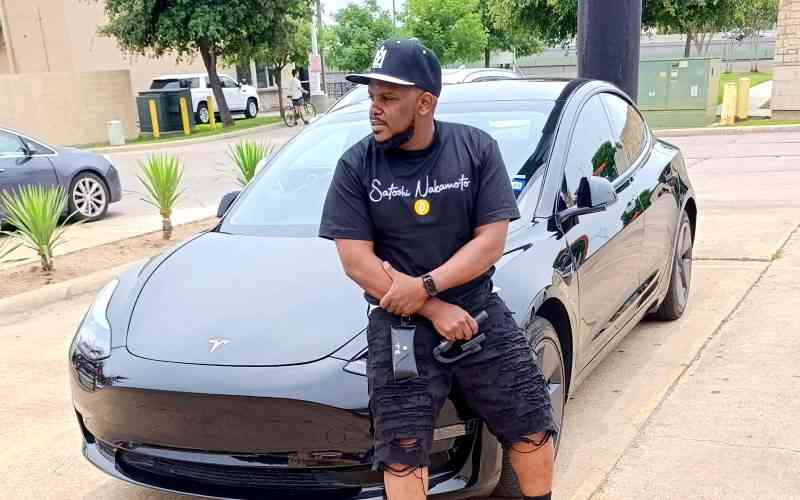 Kenyan musician Hubert Nakitare alias Nonini has issued a warning to a local news website which linked him to a catfight between two women in Maryland, US.
The published article claimed that one of the women involved in the fight was the singer's girlfriend while the other was his baby mama.
Nonini confirmed that he indeed attended the event but distanced himself from the women involved in the incident.
He acknowledged that he witnessed the altercation but said he had never been involved with either of them.
That said, Nonini, through his lawyers, said the story was malicious and injured his reputation.
"Our client is a family man and considering that no one from his family attended the event, this story has left a bad taste in the mouths of his family members and has caused him harm and emotional distress.
"He terms the story as 'poor and lazy journalism, a disgrace to the profession'.
Nonini also claimed that the use of his image in the article was deliberate to associate the story with his brand which has taken years to build.
He asked the website to pull down the application, issue an apology and admit liability for defaming him, lest he institutes legal proceedings.
Nonini wins copyright infringement case
In March this year, Nonini won a copyright infringement case against social media influencer Brian Mutinda, who used his song 'We Kamu' in an advert.
The Milimani Commercial Magistrate Court ordered Mutinda to pay Nonini Sh1million and pull down the video from all social media platforms.
The singer said the ruling was a win for Kenyan artistes and borrowed the words of rapper 50 Cent 'I'm gonna need it by Monday'.
"I have several Copyright Infringement cases in court that have been running simultaneously some for several years!
"March 23rd, 2023 will go down in history (Year of the Jordan) & is a Win for the Kenyan Music Industry #Mgenge2ru Vs the people who used my song "WeKamu" to push a product," he wrote.
Trouble started in April 2022 when Mutinda used the song, which was synchronized with visuals, to promote a product without a synchronization license.
Nonini's legal team swiftly wrote a demand letter to Mutinda, notifying him of the copyright infringement
Related Topics