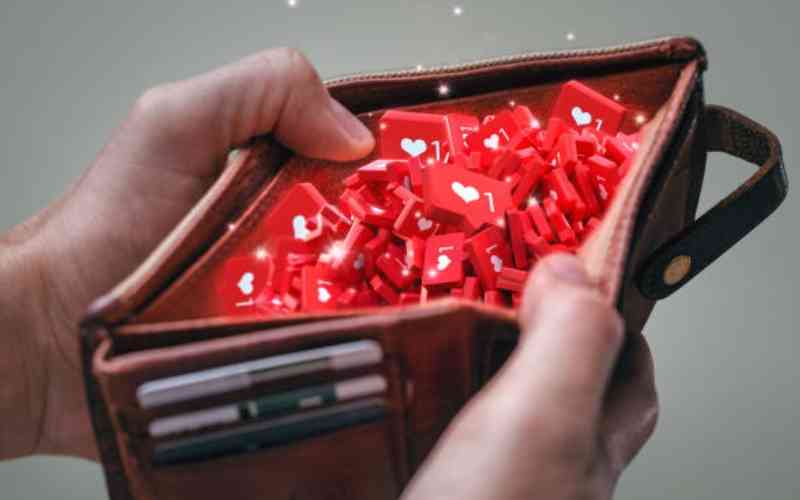 Social Media is creating more celebrity influencers and millionaires than ever before. These influencers have gone from small creators on the Apps to scoring major brand deals with the government and big companies.
They have achieved this by sustaining a huge following and staying up to date with the ever-evolving trends.
Influencers like Azziad Nasenya, Dennis Ombachi, and Flaqo have scored major brand deals and have gone ahead to extend their creative services to the public for a huge payout for posts and appearances.
Just Recently YouTube creator Milly WaJesus, who has over 1 million followers on Instagram, released her rate card which left netizens stunned at her asking price for appearances to attend weddings.
In a post shared by her husband, Kabi wa Jesus, the content creator revealed that for her to be part of your bride tribe, you would have to dish out Sh1m for the full day. She also shared that it would cost you a whopping Sh1.5m for her to post your special day on her socials.
Making this kind of money off social media depends on your following and popularity on social media. You would constantly have to do numbers on your platform and stay relevant. Luckily research has shown how to make a name for yourself on social media and stay relevant.
Staying relevant on social media and gaining a following takes time, effort, and consistency. Here are some tips to help you:
Determine your niche: Identify your interests and what you want to share with your audience. This can be anything from cooking to travel to fashion. Choose a topic that you are passionate about and knowledgeable in.
Create high-quality content: Consistently post high-quality content that resonates with your target audience. This includes well-lit and well-composed photos and engaging captions that tell a story or provide value.
Engage with your audience: Respond to comments and messages, ask for feedback, and participate in conversations. Engaging with your audience helps build trust and fosters a sense of community.
Use hashtags: Use relevant hashtags to help your content reach a wider audience. Research popular hashtags in your niche and include them in your posts.
Collaborate with others: Collaborate with other influencers or brands in your niche to reach a new audience and gain credibility.
Post consistently: Consistency is key when it comes to building a following on social media. Create a schedule and stick to it.
Analyze your data: Use analytics tools to track your performance and see what content performs best. This can help you adjust your strategy and improve your reach and engagement.
Remember, building a following on social media takes time and effort. Stay true to yourself and your niche, be patient, and keep learning and experimenting.
Related Topics