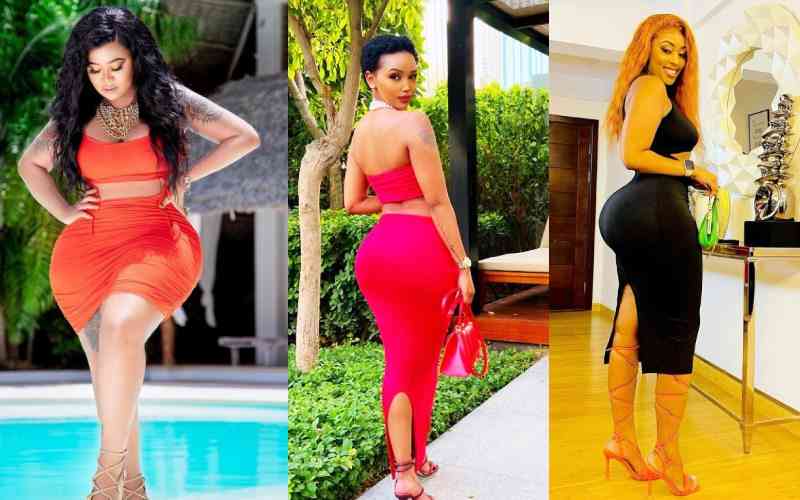 Lately, we have seen celebrities undergo surgery to get a certain look. On the other end of the spectrum, we have seen natural body changes championed by social media sensation Chebet Ronoh.
Whichever way you look at it, the hyper-attention increment charged by social media is playing a major role in how we want to be seen in the public light.
From public figures using multiple filters and even paying subscriptions for mobile applications that can edit their appearance drastically, there is an itch to look perfect in the public eye, and psychologist Dr Judith Gitau cites many reasons for the same.
Understanding self-image
"Cosmetic surgery is where a person chooses to have a medical procedure to change their physical appearance for cosmetic rather than medical reasons. According to the Mayo Clinic, cosmetic surgery is to improve a person's appearance, self-esteem and self-confidence," says Dr Judith.
She says that celebrities could be in precarious positions where they feel they need to alter their image for personal merit, and not necessarily public perception.
"Kenyan celebrities are choosing to have these procedures done because it is mostly driven by self-concept. Self-concept refers to how people think about, evaluate, or perceive themselves," she says.
Dr Judith concurs with American psychologist Carl Rogers' personality theory that highlights self-worth, self-image and ideal self.
Self-image is how an individual sees, and it does not have to align with reality. Self-esteem comprises what we think about ourselves which is developed in childhood through interactions with our parents and family. Ideal self - this is the person who we would like to be. It consists of our goals and ambitions in life.
"He believed that we need to be regarded positively by others; we need to feel valued, respected, treated with affection and loved. It has to do with how other people evaluate and judge us in social interactions.
"Kenyan celebrities have these procedures done mostly because of the need to be valued, respected, loved and acknowledged in the limelight of the entertainment industry. That has a perceived image of perfection and lawlessness," said Dr Judith.
Recent developments
In the last year or two, influential names such as Tanasha Donna, Cindy Kipsang, Tanya Kutto, and Shakilla have gone for body-transforming procedures.
According to information sourced from the social media page of a local facility, their prices range from Sh8,000 to Sh20,000 for different procedures including Brazilian Butt Lifts, Fat Freeze, Fat Reduction and Chin Reduction.
In a recent interview, Gen Z Tik Tok star Cindy Kipsang shared how much sway looks hold in her life.
"I removed fat from my stomach and got a Brazilian Butt Lift because I wanted to. I wanted a defined look, and I felt this was going to give me that. We all want to look prime, premium and classy. I cleaned my Instagram because I am evolving into a new brand," she said of her recent surgery, which she claimed her parents have no clue of.
She said it was not "invasive or involving any knives".
Meanwhile, celebrities such as Chebet opt to naturally configure their image and simultaneously respect the wishes of those that choose to employ more synthetic ways.
Chebet earlier warned about artificial means of body transformation after losing 25kgs in two years in an intense and challenging process.
"Many of you are asking the fastest way to get the 'ideal' body or fat-burning easy routes like supplements and other pills I have learnt of, BBL, fat freezing and lipo," she said.
She urged women to be disciplined in their lives and practice self-love.
"Do not get me wrong. I am not against anyone doing the above. Do what is okay for you. Although hard work does feel great, the discipline you cultivate! The mindset seems positive because of high dopamine and serotonin levels. What am I saying? Body movement is ideal. Please get to know your body through each step," said the fitness enthusiast.
But to each his own, in a tell-all interview with celebrated online broadcaster Eve Mungai, influencer and self-proclaimed Queen of the Streets - Shakilla - shared details of her drastic body change.
"I went to Luxury Body Spa, and I am not a person to go to the gym all through - it gets tiring. They do non-invasive non-surgical lipo, so they trimmed the fat in my arms and it is just beautiful," she said.
When probed about her tummy tuck and the transformation, her rebuttal was "My body is my weapon, my body is my bank account. Even when I get old, Luxury Body Spa will still be there. I will look like Kim Kardashian. I will not take care of myself, others will do that for me," she said.
"We all have insecurities; we all have parts of us that we would want to change. It should not be an issue if someone wants to get some work done to feel more confident in themselves. I fear going under the knife, that is probably why I prefer going to the gym," says DJ Kaneda.
Artiste Tanya Ruguru also neutrally reflects on the issue: "I have nothing against it; everybody has the right to do whatever they want with their body as long as it makes them happy. Although it is also a gamble when you are doing work to your body because of trends that appear in the media, because those trends will pass and completely new trends will appear so it may be difficult and painful to keep up with them."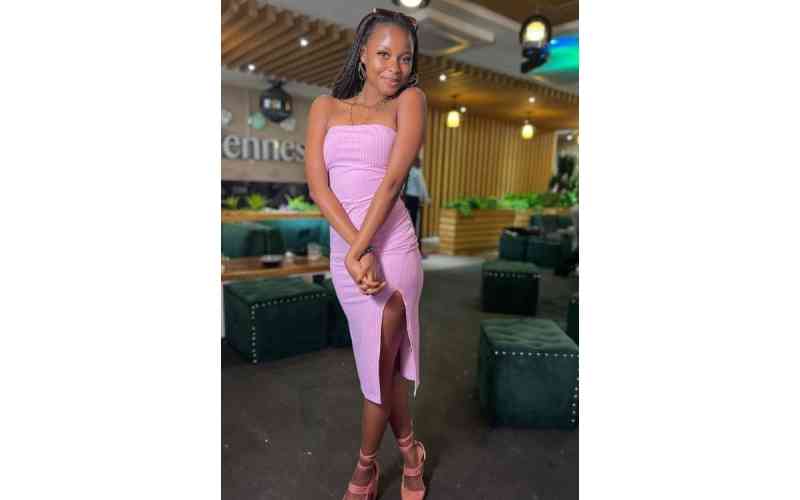 Dr Judith appeals to celebrities to get educated before going for these practices.
"As a counselling psychologist, I would like the client to be well informed and prepared on the procedure," she says.
She goes on to sensitise the importance of meditating and critical thinking before making such a drastic choice.
"I would encourage the client to meet with the medical team doing the procedure together with their support team to discuss pre-surgery, during surgery and post-surgery. To understand the pros and cons of the procedure including the expected and non-expected outcomes.
Fully understand the aftercare of the procedure - will s/he need to have other procedures to maintain the desired outcome? And most important, is the cost financially, psychologically and time."
Related Topics