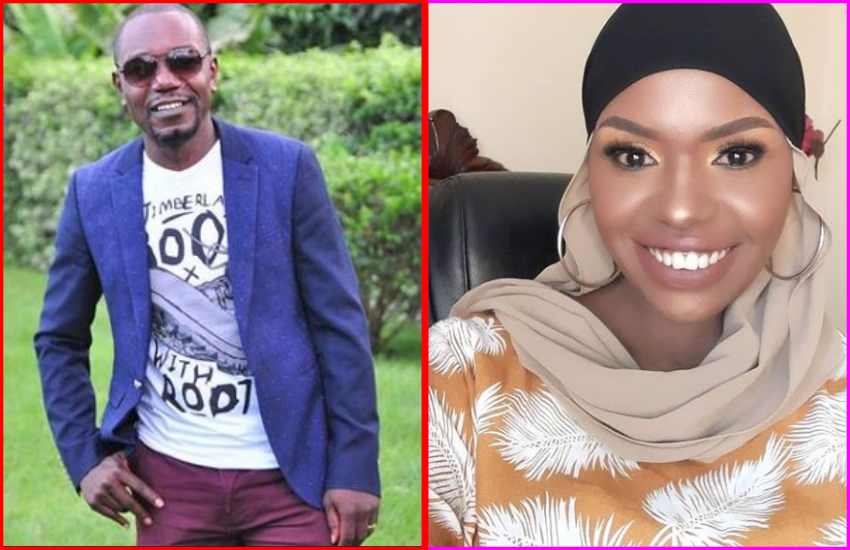 Churchill Show Creative Director Victor Ber has revealed that he reached out to comedienne Zainabu Zeddy after she accused him of frustrating and contributing to the depression of comics.
Setting the record straight, Ber stated that he reached out to Zeddy to address the allegations that he claims were being sponsored to sow disunity and fallout within the show.
"Since she wrote those things, I tried to keep it to myself, but she kept posting more and more and it wasn't until Wednesday, July 8, that I picked up my phone and texted her and she called me back. I know her very well and when you watch the videos, she cannot edit the way they were," he told Nation.
Further, the creative director faulted Zeddy for dragging his wife and comedienne Carolyne Wanjiku Tharau alias Teacher Wanjiku into the saga.
Read Also: I can't send my kids outside, says Churchill Show creative director Victor Ber
During their conversation, Ber says that he told her that what she had done was not ok, but he believes she had her reasons, which she explained but he cannot disclose.
"I told her that she has lit a fire in my house by involving my wife. That even now I cannot send my young kids out in fear of what people might do to them. When I walk outside people are looking at me funny because they believe what she shared," he added.
Zeddy's accusations come barely a week after the death of comedian Joseph Musyoki Kivindu popularly known as Kasee.
On the death of late Kasee whose body was found lying by the roadside in Nginduri, Kinoo, after a night of drinking with friends, Ber revealed that the two were friends.
"When people say I have killed him yet the autopsy revealed that it was poison, it hurts and that is why I purposely called Zeddy to ask her why she said that. After our talk, she agreed to delete everything she had shared online," Ber said.
In her viral post, Zeddy accused Ber of having a hand in the demise of Kasee.
"The question is, for how long will you continue to make artists suffer? For how long will artists live with depression?" Zeddy wrote in part.
Read Also: Sleepy David backtracks, says he went overboard in fiery exchange with Zeddy
Refuting Zeddy's claims, however, Ber said he goes out of his way to search and nature talent.
"I am a gatekeeper and I do no break any one's dreams. I go looking for talent in the streets but things change when they (comedians) become big shots," he added.
Related Topics