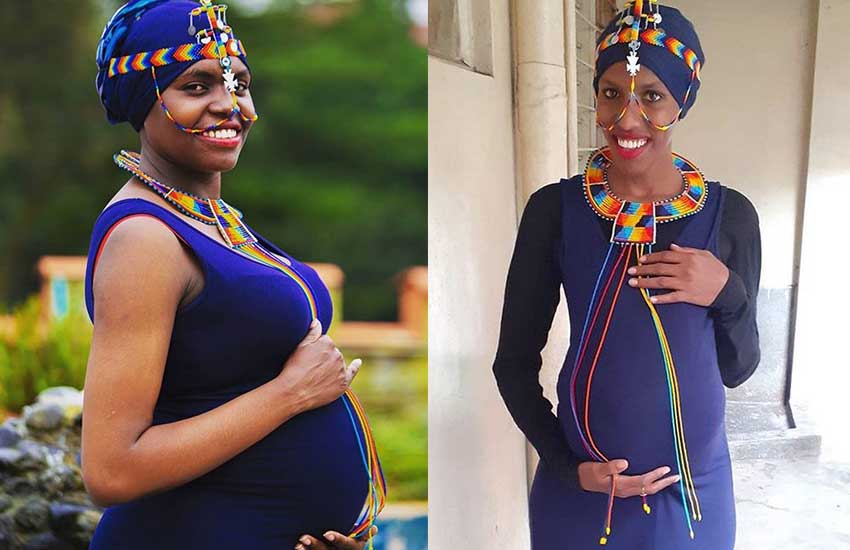 Messages of congratulations have in the past hour been flooding the social media page of Churchill Show comedienne Zainabu Zeddy following news that she had welcomed her newborn.
In a simple message on Instagram slightly over 20 hours ago, Zeddy shared to the world that she had been blessed with a bouncing baby girl, Malkia.
"Karibuni Njahi #BabyMalkia," posted Zeddy.
News greeted by her fellow entertainers in glee with dozens of messages of goodwill.
"Congratulations Mama yao!" Ululated former Papa Shirandual actress Jacky Vike alias Awinja.
"Congratulations Zeddy," added Captain Otoyo who was in tow with MCA Tricky who shared, "Wow! Congrats muchomi."
On why the otherwise private funny bone has not posted her man, the mother of three humorously remarked on August 7 that her dowry had not been paid.
"Kuna kashetani kanichocha ni post Kigongi wa mine alafu nakumbuka no cars pipipiii no wamama ariririiii no cows moooo," stated Zeddy.
Malkia an August celebrity baby joins that of gospel singer Bahati and Diana Marua who was born two weeks ago.
Revealing that the baby is named Majesty Bahati, the singer could not hide his joy as he let the world in via a video of the new-born being tended to by nurses in an incubator.
"Glory to Jesus. At exactly 1:04 pm Majesty Bahati has been born," he wrote.
Majesty's Instagram page as of now has garnered over 27,000 followers.
Will Malkia have an account? Keep it SDE for more!