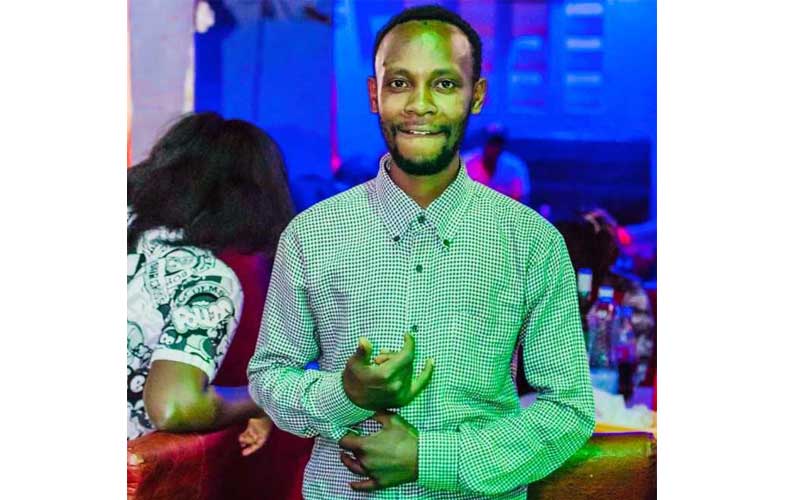 An autopsy report of Churchill Show comedian Joseph Musyoki Kivindu popularly known as Kasee has revealed that he was poisoned. The chairman of the Comedians in Kenya Society Ken Waudo quashed reports linking Kasee's death to alcoholism and depression.
"The final results of postmortem conducted on the late comedian indicate that he had drunk from a poisoned chalice (sic)," said Waudo, adding that the matter is now in the hands of the police.
Waudo added that on the fateful day, the deceased received a call from friends early morning to join them for drinks at a local joint. He then left his wife and kids to honour his friends' wishes but never returned home.
"Kasee was chilling at home with his wife and kids when he was called to go hang out with friends and have some drinks. He later felt unwell saying his stomach was disturbing him and even called his dad to inform him of the same," Waudo said.
According to Waudo, witnesses said he had complained of stomach problems and decided to take a nap before going home.  Following his untimely demise, reports of alcohol abuse and depression surfaced.
READ ALSO: You are guilty – Chipukeezy's hard hitting post after comedian Njenga Mswahili's death
"It was around 6 in the evening and cops who arrived on the scene confirmed he was dead. The examiner said his brain was clear and nothing to do with depression and his liver was not that bad, so he was probably poisoned," Waudo added.
The young entertainer, who was found dead around Nginduri area in Kinoo, Kiambu County last week, was buried at Itumunduni Village in Machakos.
The ceremony was attended by, among others, veteran comedian Daniel Ndambuki aka Churchill.
Waudo said the burial was carried out successfully and under strict adherence to Covid-19 measures as supervised by authorities who locked out most of his colleagues, friends and family out.
READ ALSO: Teacher Wanjiku finally ties down Victor Ber in a colorful wedding
News of the young comedian's death sent his fans and the entire comedy fraternity into mourning, with many struggling to make sense of the events. His former colleague at Laugh Industries, comedienne Zainabu Zeddy, accused Churchill Show producer Victor Ber of frustrating comedians.
In the Instagram post that was believed to have been triggered by Kasee's death, Zeddy described Ber as 'depression maker' thanks, to his tough words during auditions.
READ ALSO: Teacher Wanjiku's husband dismisses claims he's behind comedians' woes
"Here is the guy behind the artists' woes @VictorBer24 creative director at Churchill Show "Depression maker". If you have been to Churchill Show auditions, you know this guy. He will criticize you with his tough words," she wrote in part.
Responding to the accusations, the father of two in an interview claimed that he is not responsible for anyone falling into depression and if anything, Zeddy is just going through grief.
"I am not the reason behind anyone's depression, I understand where Zeddy is coming from and it is okay for her to speak her mind. She is grieving and we are all grieving. We have done our best to ensure that every Churchill Show member is doing just fine," he said.