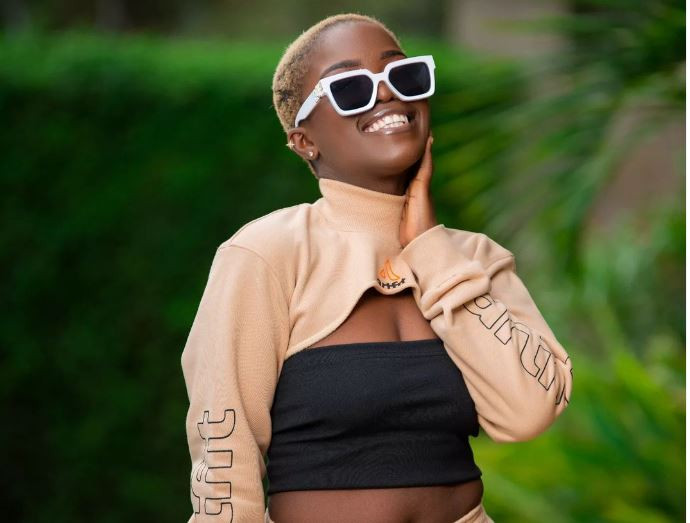 This is one of the best times to be in the creative professions.
With all the avenues that the internet and social media have given artistes to connect with their audience, the world is theirs for the taking.
Some have mastered the art of showbiz and publicity despite struggling with their talent, while others are masters of their craft who can't seem to be able to claim the fame they deserve.
The music industry is unforgiving and it is a sad reality that many talented musicians continue to wallow far below the status that could be theirs.
Well, with all that said, we are not saying that the artistes profiled down here do not get the recognition that they should. But listening to their songs you get the feeling that they could be much bigger, should be much bigger. And maybe one day they will be.
They are some of the best contemporary talents that have walked on Kenyan soil.
Brandy Maina
She is one of the best female stars in show business right now. Legendary musicians and up-and-coming musicians have both admitted and recognised her wonderful musical talent.
The dancer, singer, and songwriter is an independent artiste with a strong script and sense of flow. The Sauti Academy alumna has recorded several classic songs, which keeps her ahead of her peers, but we are yet to see her finest.
Although she is a phenomenal performer and has amazing words, she is still developing musically.
Brandy is all about the groove, a sensational feeling with a touch of tone and everything she churns out is always going to flow. Every time she hits the stage, she gets the entire crown singing like a choir.
Tunji
Tunji made a splash with his hit song Mat za Ronga.
The single endeared himself to many fans across the divide. He even managed to capture the attention of Khaligraph Jones.
Then a few months down the line, he admitted that he had hit a stumbling block.
In a leaked Instagram DM he allegedly admitted; "I have been working on my craft as an artiste for a while now, but nothing is panning out since I do not have a marketing plan."
He said his career suffered from a lack of financial support to shoot videos or invest in studio time.
Tunji has a unique sound that goes beyond any music trend and his play on words and rhymes is skillfully crafted and he somehow seems to have mastered the art.
His ascent to the top was nothing short of remarkable and it was evident that his career was just taking off, then it got stuck there.
Sanaipei Tande
She another musical powerhouse with a bewitching voice.
Since 2004, after winning joined the Coca-Cola Popstars (East Africa) Talent Search she has been churning out good music.
Teaming up with her fellow winners and forming the band, Sema at first, they released a 17-track debut album Mwewe in 2005. Later in the same year, the band split, citing "irreconcilable differences" and "external forces".
Since going independent, Sanaipei has also done a remarkable job musically, but something eludes her.
Despite teaming up with some big shots in the industry, they all seem to overshadow her in all the projects. We still yearn to see more of this musical giant.
Elani
The musical trio of Brian Chweya, Maureen Kunga and Wambui Ngugi were going places, then they went quiet.
They released their hit song Kookoo, in 2014, to a rapturous welcome.
It was an absolute banger that had every radio station giving it unlimited airtime.
But despite being a top band, they went silent for a long time, making their fans lose hope of ever hearing from them again.
Fans keep asking what happened to this group.
The groups social media accounts haven't gone totally silent, giving hope that we will hear an Elani hit again.
We hope to hear from them soon.
Wangechi
Wangechi is one of the fiercest femcees around. She is super talented and has mastered the art of being cool and delivering without being cocky.
From her exquisite delivery of the collaborative album with Scar Mkadinali where she brings the glamour of Nairobi to teaming up with Femi One on Lip service, Wangechi is set for the high heavens and we cannot wait for it.
Xtatic
Xtatic debuted her undeniable skill in 2012 with her video "The Prep Track." In addition to becoming a huge hit, this song drew the attention of the big record company Sony/RCA.
Xtatic eventually agreed to a multi-album recording contract with Sony, becoming the first musician in Kenya to do so.
Her aggressive style proves that a female Hip Hop artiste can rival her male counterpart on the most aggressive level. But somehow, things took a turn for the worse and we have not seen Xtatic doing as well as we thought she would.
Duffla Diligon
Duffla was once the dancehall king. The sensational singer came into the limelight after his smash hit Tempo hit the airwaves, receiving massive positive feedback and topping local charts.
This saw him cross borders to Uganda and work with Cindy Sanyu on mashed-up vocals for the remix.
After that, he came up with a couple of other hits, raking in millions of views.
We cannot quite tell what he does nowadays but he is still releasing music and hanging out with KRG the Don.
They recently released a song Mambo Imechemka, which as usual Dufla owned with his superb delivery.
Raj
This is a rapper who achieved a lot in a span of a few months. He bagged collaborations with the likes of STL and Victoria Kimani.
He also worked with other equally talented rappers such as Boutross Munene, Benzema, Fena Gitu and Wangechi.
The Obe Baba crooner has the potential but is punching way below his weight.
Rekless
The glaze-eyed, dreadlocked Rekless became a darling of many in their now famous group, Ethic.
He was the most outstanding member and is an exceptional artiste in every way.
His enchanting lyrics made him score a point or two when he featured in 'Khali Cartel 3', but his solo career never quite seems to have picked up.
Kristoff
Kristoff became a force in Kenya's Hip Hop scene a while back. He was and remains to be a dynamic artiste who brings a fresh perspective to the music industry.
He first made his mark as a DJ before transitioning to mainstream music, showcasing his versatility and passion for the craft.
One of his most popular hits, Tatoo Kwa Thigh, received widespread airplay in 2013, and he continues to collaborate with other artistes on hit songs like the Biashara remix and the All-Star Remix of We be Happening.
In 2014, he headlined the Jameson show at the Ngong Race Course, which sold out and was a huge success.
His danceable tunes and catch lyrics made him worth the salt in the industry but he needs to pull up his socks and return us to where we had ranked him.
Naiboi
The 2018 PMVA nominee is one of the highest flying artistes of our time.
Formerly going by the moniker Rapdamu, Naiboi was on an upward trajectory until a couple of years ago when he claimed that he had signed a recording deal that held him hostage.
He said he could not release any music due to the binding contract but we are yet to see him bounce back onto the scene.
Zzero Sufuri
Carving out a reputation in Kenyan entertainment is challenging to an upcoming artistes, but Zero Sufuri took the industry by storm.
Zero was said to be among the highest-paid Gengetone musicians a few months ago.
Related Topics