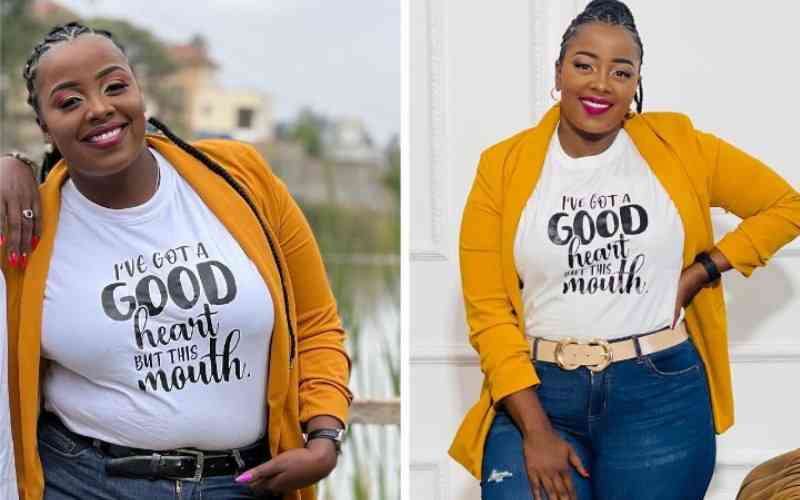 Actress Jackie Matubia has left netizens impressed after sharing before/after photos following a gastric balloon procedure.
In the photo, the mother of two looks more toned in her after picture and has marvelled at the results.
"Before meets after 2 months in with my Allurion gastric balloon and am a happy child!" she wrote.
Matubia underwent the procedure just a few months after welcoming her second child and in just two weeks she had lost close to 6kgs.
"Today, I want to give you a small story about my weight loss journey....it's barely one week, and I have lost almost 6kgs. However, after this, you have three days of feeling nauseated and a little bit of vomiting but most importantly hydrate! Hydrate! Through IV!" she said.
The Allurion Balloon is a weight-loss balloon provided as a pill that can be swallowed and later turned into a gastric balloon in your stomach by a healthcare professional.
Once in your stomach and inflated, the pill balloon works by filling you up, so you're less hungry. The procedure takes less than 20 minutes.
Celebrities and body transformations
Celebrated actress Catherine Kamau alias Kate Actress is among the growing list of notable personalities who have undergone the procedure and is more than elated with her results.
The mother of two flaunted her new body on her social media with the caption, "Post gastric procedure update."
According to Dr Pranav Pancholi of Avane clinic, although the procedure is costly, it is faster and safer as it does not involve any surgery, endoscopy or any form of anesthesia.
"It requires no surgery, no endoscopy, and no anesthesia. One swallows a pill that is connected to a catheter, and inside the stomach, it becomes a balloon. "It is the latest high-tech technology, it is a pill that gets swallowed, then it becomes a ballon, and we fill it with saline once it is in the stomach, which is programmed and stays in the stomach for four months, and you get reduced food intake and it auto destructs after four months," he said.
Media personality Willis Raburu at the beginning of the year underwent Bariatric Surgery, 'a minimally invasive surgery that helps you lose weight by changing how your stomach and small intestine handle the food you eat.
The Citizen TV show host has shed off significant weight and is grateful he invested in the procedure.
"The greatest investment you can ever make is on you! When I decided to do Bariatric Surgery I was so scared, but I did it. Will share the story here soon. 30kgs down so far. The journey continues," he wrote.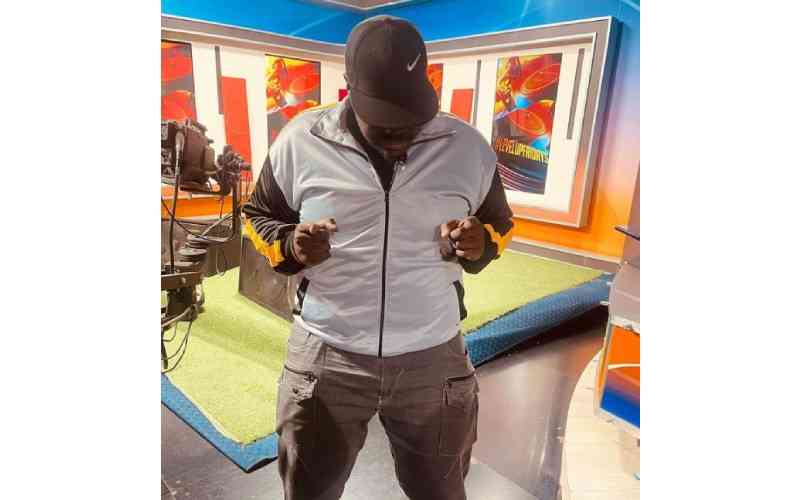 Related Topics