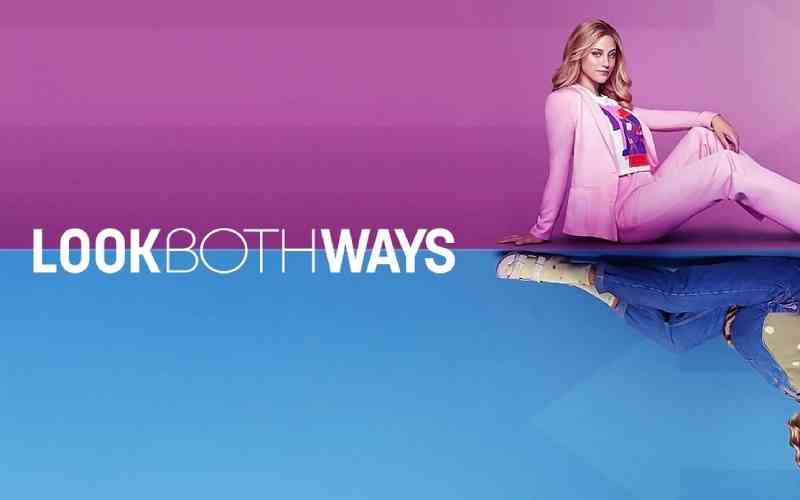 When Look Both Ways launched on Netflix in August, it was among the top 10 most watched movies on Netflix, and for a good reason.
The film starts off with Natalie Bennet played by Lili Reinhart, having high hopes and plans for her campus life that she calls the "five-year plan".
This is abruptly interrupted when she has a one-night stand with her friend Gabe, played by Danny Ramirez.
On their graduation night, she takes a pregnancy test and that is where the whole story begins to unfold.
As you might already be guessing, her plans will stop and she will have to hit pause on all her plans. The movie, as the name suggests, takes us through her life both ways.
Although the film appears to be a typical rom-com (and I expected a predictable storyline with a damsel in distress and a prince charming swooping in to save her), Look Both Ways presents an alternate reality experience.
Throughout the film, we are meticulously switched through the life of Natalie Bennett, and in each alternate reality, we see a typical campus girl; young and expectant, struggling to navigate motherhood, relationships, job hunting and even though the film is filled with comedy, the message gets home.
Reinhart, who is also renowned for her role in the TV series Riverdale, gave life to her character despite the fact that we may have watched a number of films of the same genre and the same old cliche. She is the reason you will be riveted to your screen until the very end of the film.
You'll also notice that all the characters are consistent throughout the movie, from their personalities to the part they play in supporting Natalie Bennet to pursue her dreams.
The movie owes a good part of its success to our very own Kenyan film director Wanuri Kahiu.
Look Both Ways was Kahiu's first Hollywood production.
She is better recognised for movies like From a Whisper, which won best script and director at the 2009 Africa Movie Academy Awards, and Rafiki, which was the first Kenyan movie to premiere at Cannes Film Festival in 2018.
Locally, despite her many years in film production, she made headlines with the controversial Rafiki, which was banned by the Kenya Film Classification Board (KFCB) four years ago due to what the board called "its homosexual theme and clear intent to promote lesbianism in Kenya contrary to the law and dominant values of the Kenyans."
Then KFCB boss Ezekiel Mutua said at the time that the film should not be distributed, exhibited, or broadcasted in any form or platform anywhere in Kenya.
Back to the present, in an interview with Variety, Wanuri said that when she first read the script for Look Both Ways, she had a sense that she was reading her own story.
"I felt it was partially my life, in the sense that I remember the exact moment I realised I was pregnant and how I literally saw my life take a parallel route," Kahiu, now a mother of two tells Variety. "I believe in parallel lives and multiple existences, and it really appealed to me."
And her enthusiasm is evident in the movie in how it creates rounded characters, adding a dash of Ankara, and using vibrant colours throughout the movie. Not to forget the Swahili song Bado Mapema (Simama) by Kenyan rapper and producer DJ 'Blinky' Bill Sellanga that was also featured in the film.
Related Topics