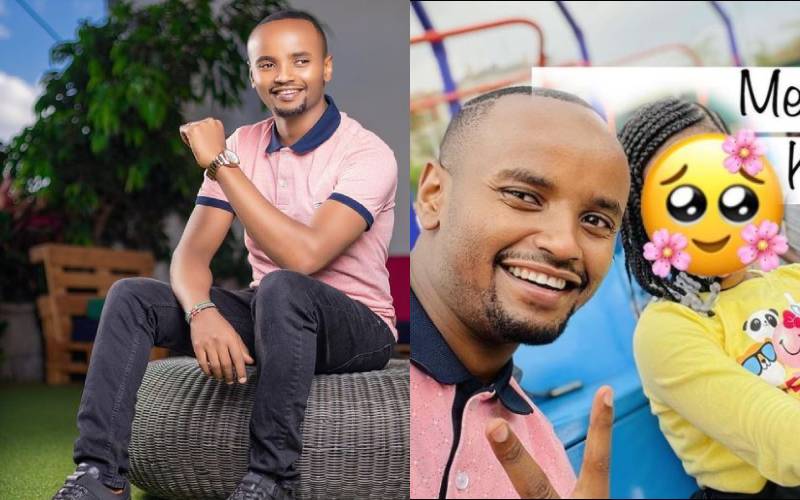 YouTuber Peter Kabi, popularly known as Kabi WaJesus, has finally introduced his first child Abby to the public.
As a welcome into their YouTube family, a visibly excited Kabi shared a video in the company of the adorable girl making the most of their daddy-daughter moments.
"So excited my daughter Abby finally joins our online family," he wrote.
It is safe to say the social media influencer made up his mind to be more involved in his daughter's life. He even went ahead and opened Abby an Instagram account to document their time together.
Not too long ago, Kabi shared a video of himself shopping for the little girl's stationery, a move that elicited positive reactions from his fans.
About six months ago, Abby's mother moved to court to prove that Kabi was the child's father and demanded he takes responsibility and care for her.
Responding to the test results, Kabi admitted that he was indeed Abby's father and was remorseful for the contradictory statement given early on.
"Now with the paternity results out, it is a relief as we can now chat the way forward together with the mother for the welfare of our child. I am immediately reaching out to her so that we can discuss and agree on her future.
"I know this news comes as a shock to many of you who follow and watch us. I also know that my public comments about this matter gave a false impression which I deeply regret," said Kabi.
When word first broke out that Kabi had sired a child with his alleged cousin, he and his wife Milly took to their YouTube channel and denied the claims, warning netizens against making such damning allegations.
"The lady you see in this picture is my cousin, and the baby we took this picture with is called Abby – she is my niece. How can someone say you are the father of your cousin's child?"
In his explanation, Kabi stated that he got a letter from a lawyer asking him to pay child support of Sh181, 895 but ended up ignoring it because he was sure he had no other child but their son Taji.
"There has been a rumour doing rounds that I have a kid, a baby called Abby... Around date five, I got a letter, purportedly from a lawyer, that I need to pay child support amounting to Sh181, 895. I immediately thought it was a joke, so I called my lawyer and shared the letter with him. He checked the lawyer's name and firm on the LSK database, and they do not exist. He told me someone was just trying to blackmail me. So, I ignored and moved on," he explained.
Related Topics