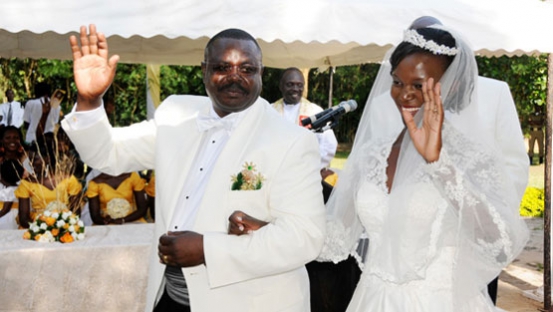 By Wesley Kipng'enoh (@Wess_kipp)
The Deputy Speaker of Parliament in Uganda has filed for divorce after only close to three years in marriage.
Mr. Jacob Oulanyah has filed for divorce because his wife has reportedly been causing him emotional stress and denying him conjugal rights, Uganda's leading independent newspaper The Daily Monitor has reported.
Oulanyah, whose first wife died in 2009, filed the document in High Court of Uganda in Kampala. In his signed affidavit, Mr Oluanya claims that his wife Lady Winnie Amoo Oulanyah, is mistreating his three children from the first marriage.
He also mentions that he has been starved sexually. "Denial of conjugal rights since February 2015," he laments.
The two held their wedding in 2013 that was attended by Uganda's Head of State and other high profile government officials.
It is reported that the wife, has been suspecting that Oulanyah has been cheating on her and therefore decided not to be 'touched' until she proves otherwise. She has however not responded to the divorce reports.
From their posts on social media, Ugandan citizens are keen to see how the case will roll out in the High Court.
Related Topics