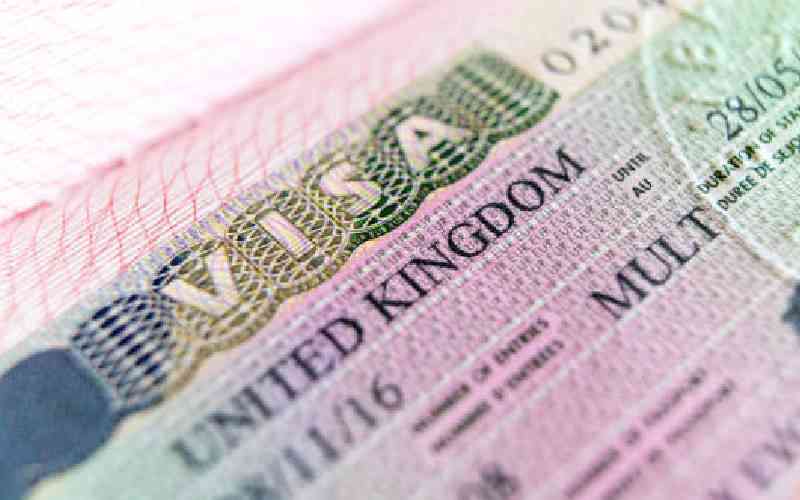 Twenty-five years ago, Joseph Ng'ang'a, had a dream for his daughter to study abroad.
Mr Ng'ang'a, then a teacher at the Naivasha Boarding primary school, had saved Sh53,000 for his daughter, Tabitha Wambui's education at the City of London College. She was to pursue a diploma in secretarial studies.
He paid 35 pounds and later, 517 pounds after his daughter's application was accepted at the college.
"The college acknowledged receiving the cash. The course was supposed to run between September 1997 and June 1998," he told The Standard.
However, when she went to the UK Embassy, she was denied an entry visa, just one month after paying the tuition fee, he recalls.
"The UK Embassy denied her a Visa on grounds that the course was available in the country. Despite contacting the college, it never responded to our concerns," he said.
Mr Ng'ang'a said he sought intervention from various offices including the Foreign Ministry and the former office of the Prime Minister in 2013, with no success.
Recently, the National Assembly through the office of the clerk, declined his petition to intervene over the matter, noting that the petition fell outside its jurisdiction.
A letter signed by J.W Ndombi for the clerk of the National Assembly said a petition could not be presented in the House, adding that it was not clear if there were any pending issues before a court or any other constitutional body.
"The petition seeks the recovery of monies paid as tuition and this is a claim that can only be exhaustively determined by a court against a local representative of the college," he said. Mr Ng'ang'a says his only hope is to reach out to the UK government.