Magoha must apply better methods to keep all learners in class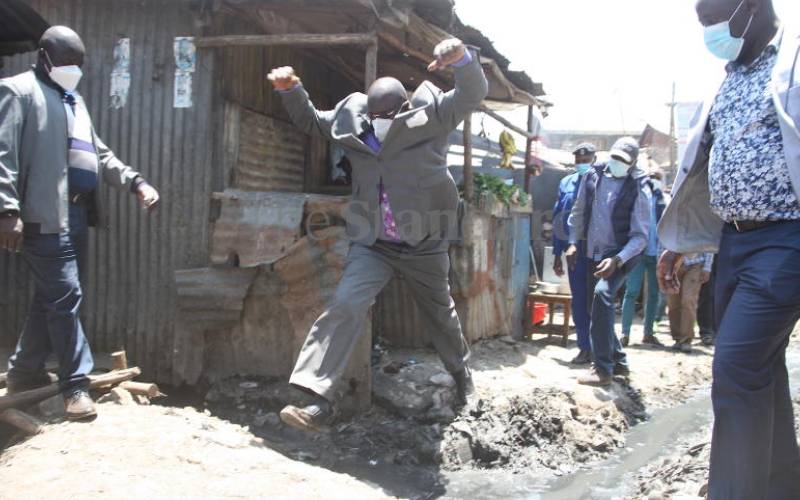 On the face of it, George Magoha's incessant hop-step-and-jumps over open sewers, muddy roads, open drains... is the image of a committed public servant chasing after 100 per cent transition with the zeal of a monk.
But this exercise achieves nothing more than visibility for Prof Magoha.
Kenya has over 12 million households. The average human will require well over 800,000 seconds to merely count from 1 to 1 million. This is nearly 10 days.
According to the Kenya National Bureau of Statistics 2020 Comprehensive Poverty Report, 53 per cent of Kenya's population is described as multi-dimensionally poor, meaning they are deprived of at least three basic needs, services, or rights, out of the seven basic needs of physical development, nutrition, health, education, child protection, information, water and sanitation, and housing.
In simple terms, there are over 6.3 million multi-dimensionally poor households where children are likely to be deprived of education on account of poverty.
If Magoha were to count households where children are likely to be deprived of schooling due to poverty, he would need over 5 million seconds, or roughly 60 days, or even more than twice the time if you factor in reaction, eating, sleeping or bathing times. So where would Magoha get time to physically visit and flush out children from poor families?
While one would argue that Magoha only needs to 'sample' certain households, that postulation actually falls on the dagger of his own stated mission: to ensure every Kenyan child goes to school. No doubt few Kenyans would argue with the nobility of Magoha's mission. His methods, however, portray someone totally out of touch with reality.
On many occasions, he says no Kenyan child should stay at home for lack of fees when the government has issued 9,000 scholarships to cushion children from poor families.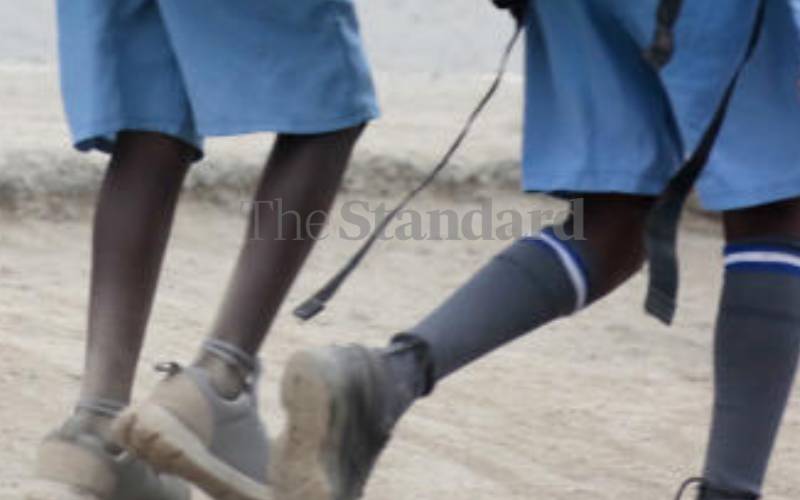 According to the 2019 Census, Magoha's Siaya County has nearly 80,000 learners in secondary schools; nearly 9,000 in middle-level colleges and TVETs, with just under 8,000 in universities. Siaya alone has nearly 51,000 learners who struggle every year to access education.
The solutions to some of these problems seem obvious. There are many occasions when children stay out of school over as little as Sh1,000. I once got a chance to count the number of cars in one Magoha's out of office missions. They were more than 10. If each was using Sh5,000 fuel, and the per diems and out-of-station allowances for the tens of idle public servants, the cost (to the taxpayer) of one such mission would easily surpass Sh250,000!
A little more faith in the thousands of clan elders, teachers, chiefs, CSOs... would see the millions wasted in such missions keep thousands of children from poor families in school.
But that's not all. Nearly 80 per cent of secondary schools in Kenya are day schools. Learners in these schools are supposed to benefit from "Free Day Secondary Education". In truth, though; learning in these schools is not free. Parents, guardians and sponsors have to cater for uniforms, lunch and other levies. What's worse, the uniforms have to be bought at particular shops only, and at very highly inflated prices.
-Eng Nicolas Gumbo Wajonya, CE, former Rarieda MP who has been running the RESA Foundation that gives bursary support for children from poor families.