Uhuru taps CBC pioneer team to push syllabus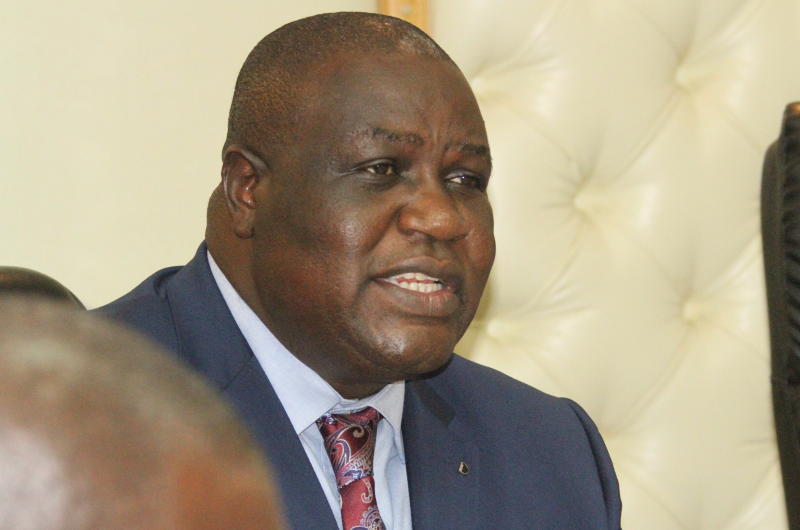 President Uhuru Kenyatta has picked the technical persons behind the new curriculum project to spearhead execution of the wide education sector reforms.
In new changes to the executive announced on Wednesday, Julius Jwan was moved to the State Department of Early Leaning and Basic Education, which is critical in rolling out the new 2-6-3-3-3 education system.
The president also appointed Kenya Institute of Curriculum Development (KICD) chairperson Sarah Ruto to the position of Chief Administrative Secretary (CAS) at the Ministry of Education.
She replaces Zack Kinuthia, who was moved to Sports, in the same capacity.
Jwan replaces Belio Kipsang, who is now PS State Department for Regional & Northern Corridor Development.
Until recently, Jwan was the KICD chief executive officer before being appointed Vocational and Technical Training PS.
Take a quick survey and help us improve our website!
Take a survey
Jwan served under Ruto at KICD, spearheading the curriculum reforms which had stalled for over 13 years when he joined.
The two officials were instrumental in providing critical technical support and giving practical advice to the Ministry of Education as the government started to move from the current content-based curriculum to Competency-Based Curriculum (CBC).
Through their efforts and input, the government rolled out implementation of the CBC from Pre Primary One (PPI) to present Grade 4. Grade 5 CBC will be rolled out before end of the year.
During his term at KICD, Jwan was in charge of developing the new curriculum that is now being rolled out in phases.
He also oversaw the conversion of digital content into HTML5, which can play on any platform, thus making it easy for the rollout of the Digital Literacy Programme in primary schools.
Staff at KICD yesterday described Ruto as a steadfast, progressive and innovative chairperson of KICD Council.
Ruto initiated many partnerships for research on parental engagement, value-based education and community service learning.
"She has deep insights into the CBC and ensured that the institute developed appropriate curricula that demonstrate fidelity to the competencies anticipated in CBC," said Charles Ongondo, KICD CEO.
Ongondo said Ruto was a serious advocate of digital literacy and has championed capacity building in rural schools.
Ruto's appointment as CAS Education and moving Jwan to the critical State department is a clear indication that the Head of State is keen to fully implement the new education sector reforms instituted under his tenure.
Speaking when he received the task force report on CBC, President Kenyatta directed Education Cabinet Secretary George Magoha to pick the implementation team among the panel that played part in the report.
The president announced that he had created a new State department that would oversea the implementation of the new education reforms.
Ruto and Jwan will now face the daunting task of making ready basic education institutions to conform with the new transition.
Under the new education system, learners will spend two years in pre-primary education, six in primary school, three in junior secondary school and another three in senior secondary.
And with KCPE and KCSE national examinations scheduled for next month, Jwan and Ruto will also be required to deliver credible tests.