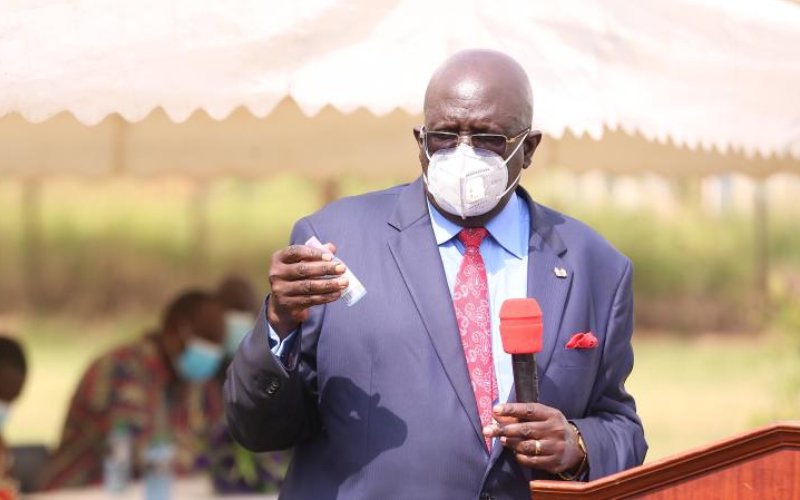 Education Cabinet Secretary George Magoha now wants teachers and prefects on duty held culpable for school fires.
Prof Magoha said in a number of incidents reported across the country, teachers have been reporting that they do not know the causes of the fires yet they are tasked with the day-to-day running of the institutions.
"The role of the teachers is to enforce discipline and offer counselling to learners. Don't allow learners to be more intelligent than you," Magoha said yesterday during a meeting with education stakeholders in Kisumu.
He advised teachers to ensure that dormitories are inspected and locked each morning, and the learners' movements monitored. "We should ensure there are no more fires in schools by having a system that works to tame the vice."
The CS advised learners to remain disciplined and warned that investigations would reveal the identities of those behind the fires. Their details, he added, will be included in a database "that can be used against them in their entire career."
Read More
Magoha said it was time to hold a national conversation on the issue of corporal punishment and urged parents to show more concern for their children.
On the delivery of school desks, the CS said his ministry was impressed with the process of equipping selected primary and secondary schools with 625,000 desks under the Sh1.9 billion Economic Stimulus Programme.
Magoha said a total of Sh1.1 billion has been paid. "All outstanding payments are being processed following rigorous verification of quality and quantities of desks delivered to the designated schools."
He announced that Nyanza region has achieved 100 per cent distribution after the region received 91,650 desks, lockers and chairs worth Sh284 million.
Central Kenya, he said, has achieved 97 per cent distribution with 76,000 desks, lockers and chairs worth Sh240 million benefiting 615 primary and 699 secondary schools.
Western Region has achieved 95 per cent distribution with 67,925 desks, lockers and chairs delivered to schools.
The Cabinet secretary also said that Nairobi was one of the 15 counties to have achieved 100 per cent distribution.