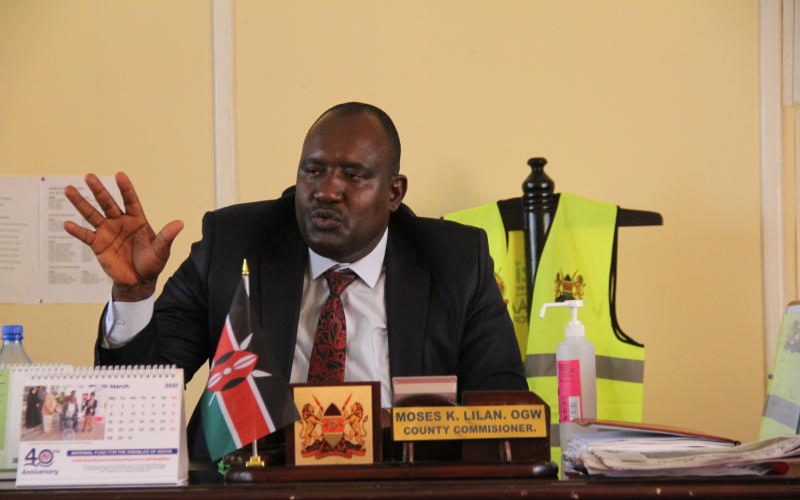 The Government has begun a programme of linking schools to police stations to prevent destruction of property in learning institutions in Homa Bay County.
County Commissioner Moses Lilan said the Government started the programme to enhance response of security apparatus when emergencies occur in schools. This is also aimed at preventing violence, which may lead to torching of school property.
Two secondary schools in the county have witnessed student unrest in the last one week in which property was destroyed.
In Kotieno Mixed Secondary School in Rachuonyo South, a dormitory was burnt down, while in Ototo Mixed in Ndhiwa students destroyed classrooms and dormitory window panes. Ototo was closed indefinitely on Monday.
Addressing journalists in his office yesterday, Lilan said some schools had been destroyed due to poor coordination between the school managers and security personnel during emergencies.
"We are linking every primary and secondary school in the county to the nearest police station. This will enhance quick response, which will enable us save property during emergencies in schools," he said.
Police will also patrol schools as a preventive measure.
The administrator said WhatsApp groups will be used to enhance coordination between the school managers and security officials.
"School managers will be expected to share any suspicious cases, which may culminate in violence so that they are handled at the right time," said Lilan.