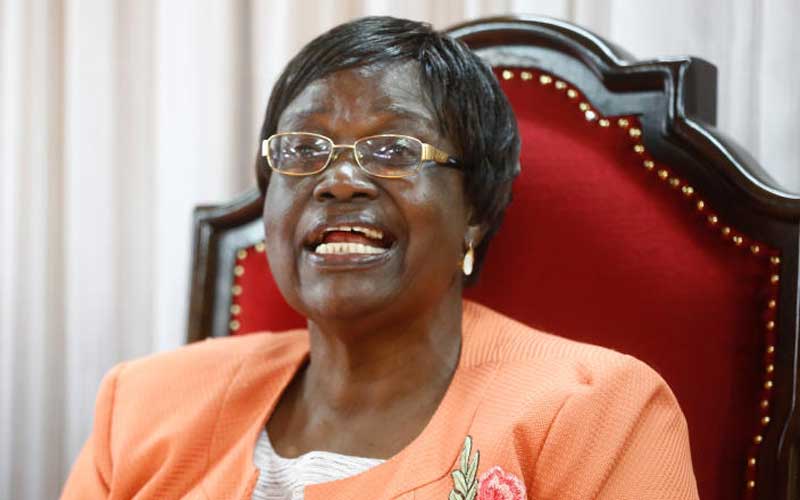 A court sitting in Nakuru on Monday suspended a decision by Egerton University to send on leave and replace vice-chancellor Prof Rose Mwonya.
On November 20, the Njoro-based university sent Prof Mwonya on terminal leave some two months before the expiry of her term due on January 12, 2021.
Prof Isaac Kibwage, the deputy vice-chancellor in charge of Administration, Planning and Development at the university, was appointed to assume Prof Mwonya's office.
However, Prof Mwonya protested the move in court with Justice Hellen Wasilwa suspending it pending the hearing and determination of the case.
Read More
The judge ordered the matter certified urgent and heard inter partes on December 10, 2020.
"Pending the hearing of this application, the court is pleased to issue interim orders suspending the decision dated November 13, 2020 that purports to send ex parte applicant on leave with direction to hand over her role as vice chancellor to Prof Isaac Kibwage, in its entirety," ruled Justice Wasilwa.
The judge also suspended a directive by the university asking Prof Mwonya to show cause, arguing it was issued ultra vires and without jurisdiction.
Prof Mwonya, once a diploma student at the institution, was appointed the fifth vice-chancellor of the university in October 2015 to succeed Prof James Tuitoek.
Her tenure has, however, been dotted by court battles.
In 2016, the appointment of the professor of Home Economics Education was challenged in court by her deputy at the university, Prof Njenga Munene who cited bias and lack of transparency in the recruitment process. She prevailed and took over the position.
Two years later in 2018, the university suspended her pending investigations into procurement malpractices, a students' scholarship scandal, among other numerous allegations of mismanagement.
She was also accused of authorising construction of a Sh70 million gate at the Njoro campus, which was not a priority for an institution facing serious financial problems.
Prof Mwonya moved to court to challenge her suspension, saying the university council did not follow due process in suspending her and that she was not accorded any hearing.
In May last year, the Employment and Labour Relations Court in Nakuru revoked her suspension.