How Brookhouse 'service-learning' program has transformed rural school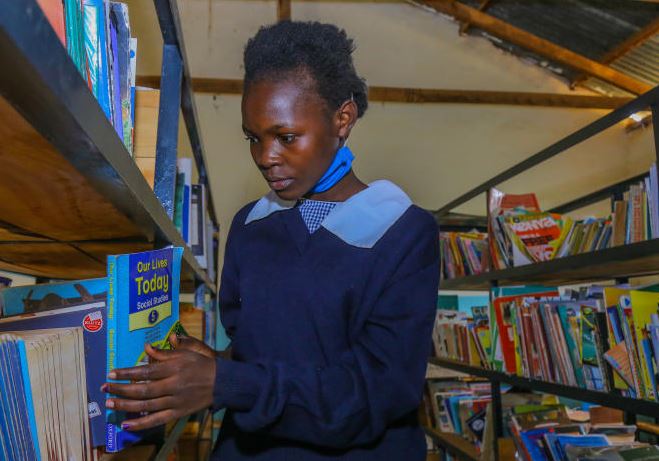 The two institutions stand miles apart, further distinguished by social status and fortunes surrounding the learners therein.
Despite the differences, there is a bond between Nairobi's Brookhouse School and Mithanga Primary School pupils in the interior of Mwala, Machakos County.
The glamour of the general infrastructure facilities at Mithanga Primary School, most of which were constructed in 1963 when the school first opened its doors to the public, cannot go unnoticed.
The Service Learning programme, an initiative by Brookhouse School, which seeks to inculcate in learners positive values anchored on personal responsibility, compassion, teamwork and problem solving, has transformed the erstwhile worn-out physical learning facilities in the rural school.
Brookhouse School, a renowned high-end learning institution, launched the Service Learning programme in Mithanga Primary in 2018.
Through a well-organised student-driven initiative, Brookhouse Year 12 students mounted what came to be known as the Machakos Residential Service Project, which has greatly benefited pupils, teachers and parents of Mithanga Primary School.
Under the arrangement, Brookhouse students mobilise financial resources through individual contributions or by even reaching out to sponsors and donors.
Eric Mulindi, the head teacher of Brookhouse Secondary School division, said the students utilise their half-term and end-year breaks to undertake residential projects in targeted institutions.
"They approach school suppliers for resources such as textbooks, stationery as well as building materials to make donations. They also approach other organisations that parents have links with to provide resources," said Mr Mulindi.
A recent visit to Mithanga Primary School by The Standard revealed a near-complete overhaul and facelift of classrooms, desks, library, school kitchen and toilets, which has been undertaken by Brookhouse students.
In the active Service Learning period at Mithanga, Brookhouse students have painted the walls of all classrooms.
They also laid floor tiles in the classrooms, making the floors easy to clean. "Initially, we would spend a lot of time and energy cleaning the classroom floors, but things changed for the better when floor tiles were laid by the Brookhouse team," said Mwende Mumo, a Standard Eight pupil at Mithanga.
Also remarkably noticeable were newly-fabricated steel frames of classroom desks, which replaced the old and squeaky wooden frames. Brian Mutua, a Standard Seven, said the steel framed desks are not only durable but also stable.
"The previous all-wooden desks would be a nightmare most of the time because of poor maintenance...They would sometimes break during class sessions. The new-look desks are more comfortable and safer," he said.
But how do Brookhouse students manage to carry out some of these seemingly technical and odd tasks pretty well? Mulindi said it's a component of the school's learning ethos and philosophy.
"Students are taught to serve in line with our value-based education. They learn valuable skills and attitudes such as appreciation of diversity, sense of responsibility, teamwork and compassion," Mulindi told The Standard in a virtual interview.