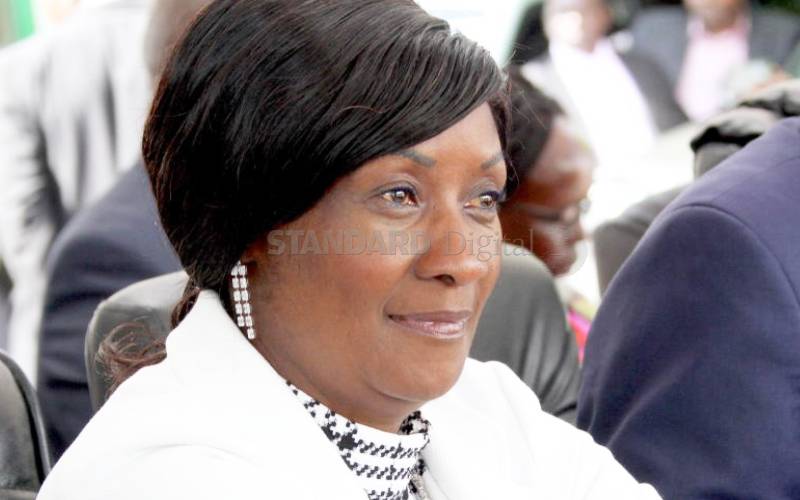 Teachers from hardship areas will be given priority for employment to work in their local regions. While appearing before a parliamentary committee, Teachers Service Commission (TSC) boss, Nancy Macharia (pictured), said the move would curb mass transfers of teachers who have been posted to the so-called hardship areas, who want to move back to less adverse areas. Ms Macharia told the National Assembly's Committee of Education due to this mass transfers, schools in such areas are always understaffed despite the government's effort to improve on their staffing.
SEE ALSO: Clinging to hope as crisis balloons
"Going forward we have agreed, and this is already a practice, that priority will be given to those who come from these areas, irrespective of the year they graduated. As long as one meets the requirements, then they will be considered ahead of those from outside the area," said Macharia. She added that there have been instances where teachers who are not from volatile areas have fled during inter-clan wars: "We cannot force them to remain in these areas. The solution now is that in such volatile areas, we give the priority to locals."
Too hostile
Committee members led by the Chairman Julius Melly (Tinderet) had made the proposal to the TSC following complaints from Turkana legislators, who have accused the employer of ignoring locals during recruitment. Leading the Turkana delegation, MP Christopher Nakuleu (Turkana North) protested that those who are not from the area, leave the county almost after being recruited as they find the area too hostile for them. Melly said that the same affirmative action should be rolled out to other counties including those from Northern Kenya and upper Eastern.
SEE ALSO: Online classes or private tutor? Parents' dilemma as schools remain closed