Report tabled in parliament reveals Education sector achievements fort last one year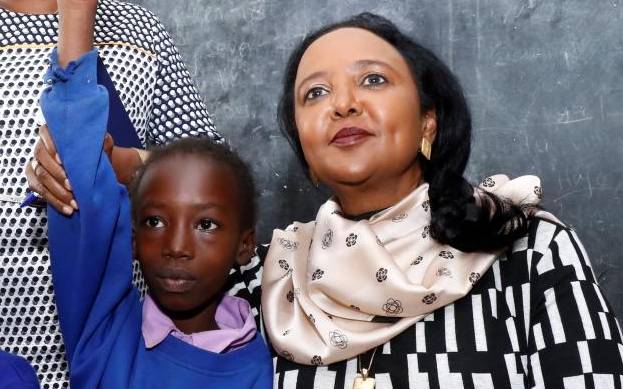 Form One admissions this year hit record levels, while distribution of textbooks to primary schools has improved, the Ministry of Education has said.
A 24-page report tabled in Parliament last week by the Education ministry cites implementation of Competency Based Curriculum (CBC), textbooks' distribution to schools, Form One admissions and rollout of the National Education Management Information System (Nemis) as major strides in the sector.
Highest admission
Out of 1,017,512 pupils who sat last year's Kenya Certificate of Primary Education examinations, 931,148 reported to Form One, according to the report presented to the National Education Committee chaired by Julius Melly (Tinderet).
Basic Education PS Belio Kipsang, who made the presentation on behalf of outgoing CS Amina Mohammed, said this was the highest Form One admission rate the country had achieved.
He said the overall Form One admission stood at 93 per cent. The rate in the previous years, he said, had been below 80 per cent.
Dr Kipsang said through the Last Mile Form One Admission Campaign towards 100 per cent Transition, pregnant girls were readmitted to school.
Those locked out by insecurity, inhibitive cultural practices and drought also joined Form One.
Also targeted were those who failed to join secondary school due to fees constraints.
The campaign was conducted by teams from the Ministry of Interior and Coordination of National Government, Ministry of Education, NGOs and teachers' unions, among others.
Kipsang told MPs 36 million textbooks had been distributed so far. Some 22.4 million of them, he said, were for core subjects, while 13.6 million were for optional ones.
Core subjects
Core subjects include mathematics, chemistry, English, Biology, Physics and Kiswahili. The optional subjects are History and Government, Geography, CRE, IRE, Agriculture, Business Studies, Home science, Art and Design, Computer, French, German, Arabic, Kenya Sign Language and Music.
The report showed the 1:1 student to book ratio had been achieved and dismissed reports that excess books had been supplied to schools.
The PS told MPs the books were distributed to schools based on data provided by school heads.
Kipsang said a meeting they held with Kenya Secondary Schools Heads Association on November 2, last year, resolved that each student retains textbooks given to them during the previous year.
"This is to allow continued curriculum coverage and revision since KSCE covers Form 1 to Form 4," he explained.
Under curriculum reforms, MPs heard that the ministry had overseen the roll-out of the national competency based curriculum in Pre-Primary 1 and 2 and Grades 1, 2 and 3.
Distributed to schools
The PS said before the roll-out, the curriculum designs for early years of education had been distributed to the schools and more than 186,000 teachers trained.
The report lists how five key milestones that support curriculum implementation were achieved.
Editing of Curriculum Designs for Grade 4, which was done between November 1 and 16 (2018) and approval of Grade 4 designs, which was done between February 5 and 6, are listed as key achievements.
The ministry also cites the writing of the Teacher's Handbook for early years' education and editing of the same. This happened between last January and February.
Life skills
The report also cites the review of the Life Skills Education Training Manual, which was done between January 8 and 12. The review is complete and undergoing final editing.
It cites the roll-out of Nemis data system as a key achievement.
Data presented to Parliament showed that so far 2.6 million candidates had been registered in public and private secondary schools using the system.
Another 4.2 million students were captured in public and private primary schools.
Nursery schools had registered 3,421 learners using Nemis by the end of last month.
Kipsang said under Nemis, the number of institutions per category was clearer as the source was simplified and centrally managed.