MPs call urgent meeting to discuss worrying state of higher education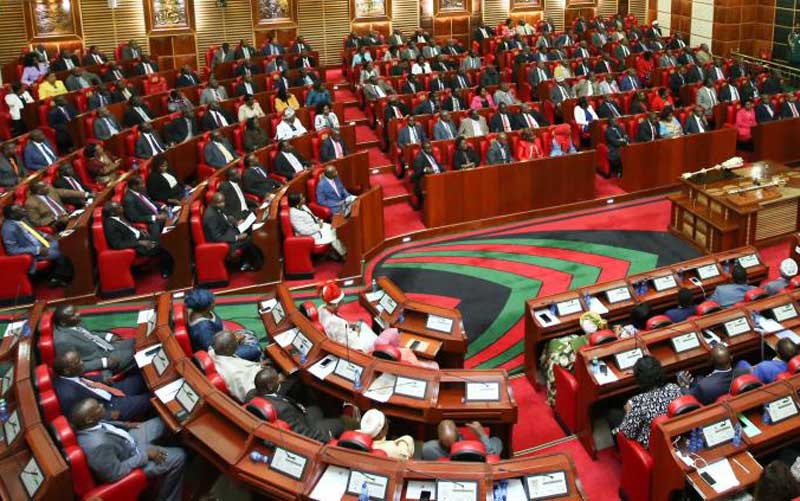 MPs call urgent meeting to discuss worrying state of higher education
Members of Parliament have convened an urgent meeting to discuss the state of university education in the country.
The meeting, scheduled for Friday this week, will bring together officials from the Education ministry, the Commission for University Education (CUE), the Higher Education Loans Board (Helb), and the Universities Funding Board.
Also expected to attend are officials from the Kenya Universities and Colleges Placement Service (KUCCPS) and the vice chancellors of all public and private universities. Education Cabinet Secretary Amina Mohamed is expected to open the meeting.
According to the National Assembly Education Committee, a recent inspection of selected universities in the country revealed serious challenges that must be discussed.
Among the issues to be addressed at the meeting are ways of improving quality and relevance of university education in Kenya.
Also listed for discussion is the challenge of financing university education and the best funding model to ensure fairness and equity. Financial prudence and mechanisms to supplement Government allocations in financing university education will also be discussed.
Good governance, management and institutional structure, optimal management of education and human resources will also be discussed.
Strategies to attract and retain adequate and highly qualified human resources, especially PhD holders, across all disciplines will also be discussed.
The meeting will also discuss whether stakeholders adhere to the Universities Act and the regulations and standards set by CUE.
Placement of students to universities by the KUCCPS will also form part of the debate.
A draft programme indicates that CUE Chief Executive Officer Mwendwa Ntarangwi will speak on the status of adherence to the Universities Act as well as the regulations and standards set by the commission.
University VCs will lead discussions on actions that must be taken to achieve quality and relevance in the institutions.
Universities Funding Board Chief Executive Officer Milton Njuki is expected to lead discussions on the criteria of Government funding.
Universities have been pushing for a monthly capitation model that would see the Government send money to support each student every month.