Why your 'risky' employer is raising cost of your loan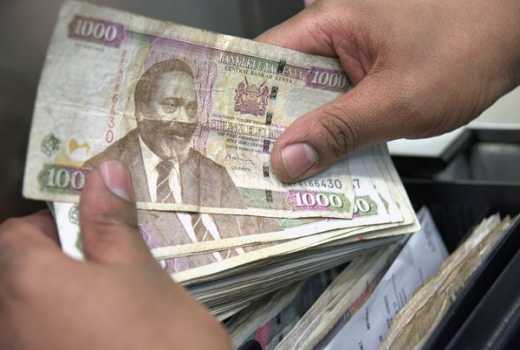 If you are working for an employer who is notorious for laying off workers all the time, your bank thinks you are a risky customer and may lend you money at a higher cost.
Equity Group CEO James Mwangi says the bank sees higher risk in customers working in the private sector because job cuts are happening even when least expected.
"The biggest risk (of default) is the private sector that removes people in and out the way it wants," said Mwangi on Thursday during the release of 2017 full year performance.
The CEO said that borrowers working in the private sector pay two percentage points (200 basis points) more than those in public sector where job security is perceived to be high.
He explained that the risk for the young, salaried borrowers with a record of receiving promotions at work and getting salaries processed through the bank can easily get a loan at reduced rate without collateral.
Lowest risk
Commenting on why the bank found it hard to lend to some borrowers in the regime of capped interest rates, Mwangi said that when the bank analysed individual employers, it found out that only the military posed the lowest risk of default.
"The lowest risk is with the disciplined forces. Because of their culture of discipline, there is almost zero default on employee's loans. Their risk is therefore 200 basis points lower than other employees," said Mwangi.
This means that while a worker in private sector may access a loan at say 14 per cent, those in the army may get the same at 12 per cent owing to low risk profile coming from their employer.
Also perceived to be having better credit profile are teachers employed by Teachers Service Commission. Mwangi said that such teachers are likely to borrow at one percentage point (100 basis points) below other borrowers.
Private households form the majority of banks' loan book and, therefore, deep job cuts in the economy as companies struggle to stay afloat enhances chances of borrowers defaulting to meet basic needs.
Barclays Bank and Standard Chartered Bank even run salary retrenchment covers to shield workers from the pain of abrupt termination of work.
According to Equity group's breakdown of performance for the financial year ended December 31, 2017, non-performing loans (NPLs) ratio was 6.3 per cent. However, NPLs in the micro-enterprises was the highest at 15.4 per cent.
Mwangi said that with such record and statistics indicating that four out of 10 small enterprises do not survive beyond five years, his bank had to tighten lending to such segment.
"You can't lend there unless you want to be insolvent. The rate cap excluded them," said Mr Mwangi.
Also perceived to have a higher risk are farmers. The bank said NPLs from the agricultural sector stood at 8.9 per cent. Their risk is amplified by the fact that most of them depend on rain for farming. They therefore access money at higher cost.
"For the past two years, the money we have given to agriculture, the bulk of it has not come back since there was drought and the farmer could not produce," said Mwangi.
However, the bank had zero NPLs from large enterprises. This makes it possible for the bank to lend to such enterprises at very low interest rates that border on sovereign risk. The Equity boss said that such makes it possible to lend to companies such as East African Breweries Ltd (EABL) at 8 per cent or below.
Lending to such corporations, he said, comes with added advantage such as getting to process salary for their staff and winning guarantee for their business and also netting in their suppliers.
Defaulting on debts
However, over the last couple of years large corporates have also become serial defaulters sometimes sinking with depositors money. Kenya Airways and Nakumatt have tried to force their lenders to change these loans into equity.
John Gachora, of NIC Bank which has a Sh4.2 billion exposure to Kenya Airways, said that the culture of not paying loans has caused problems.
"But over the last two years, the culture of paying debts has become strange, companies are becoming comfortable with defaulting on debts... One thing we had that was special for us as a country was that if you owed people money, you paid up. But what we are seeing is that even companies which could pay are not paying up, some are even multinationals but they have stopped making payments," said Gachora.
The NIC boss also pointed out that the Government had led in this culture of not paying debts, which has trickled to the whole economy.
"The problem starts with the government which is not paying suppliers and contractors, who in turn are not paying their own suppliers. We hope now that the Eurobond is here, government will make a commitment to pay.
"I think the stimulus package we need is for the government to pay its debts and then this economy will start to grow again," said Gachora.