Salary for public university workers to delay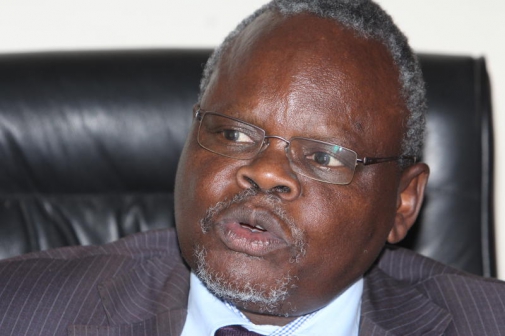 Universities' academic programmes are headed for major reorganisation as the higher education institutions open next week.
All public universities will open on September 4 following two postponements that have seen the institutions lose nearly four academic weeks.
It, however, emerged that workers in some public universities may not get their August salaries in time as reports claimed the Government has yet to release capitation money.
It also emerged that some public universities have not complied with the payment schedules of the new basic salaries and house allowance as negotiated by unions.
The Standard has established that University of Nairobi has asked workers to be patient as their August pay may delay. Communication from the university management attributed the delay to a capitation hitch.
"This is to inform all members of staff that the university has not yet received capitation for the month of August 2017 from the Government for purposes of disbursement of August salaries," said Prof Isaac Mbeche.
Prof Mbeche, who is the acting deputy vice chancellor in charge of administration and finance, said the university management is in close consultation with the relevant authorities to ensure the capitation is urgently released.
"The August 2017 salary will be released upon receipt of capitation from the Government. Let us be patient as we await the release of these funds," said Mbeche.
Another conflict that is likely to affect the academic calendar is the claim by the University Academic Staff Union (Uasu) that some institutions have not fully implemented the 2013-2017 salary deal.
In a letter dated August 22 to the Inter-Public Universities Council Consultative Forum (IPUCCF), Uasu Secretary General Constantine Wasonga said the new semester will not run smoothly if the salary deal is not fully honoured.
The workers pushed through a Sh10 billion new salary deal after three weeks of a strike that paralysed learning across all public universities.
What is further likely to shake the academic calendar is the expected admission of 88,626 first year students.
Some universities said they would combine groups of students to start in September alongside new intakes to beat the tight schedules.
The Public Universities Vice Chancellors Committee chairperson, Prof Francis Aduol, said each institution will be expected to reorganise their programmes.
To fight drought, involve communities
According to the latest information from the Meteorological Department, rainfall will be poorly distributed in April, May and June, and this will have a serious impact on agriculture