Shelve plan to inspect over four-year-old cars
EDITORIAL
By Editorial | Jan 9th 2022 | 2 min read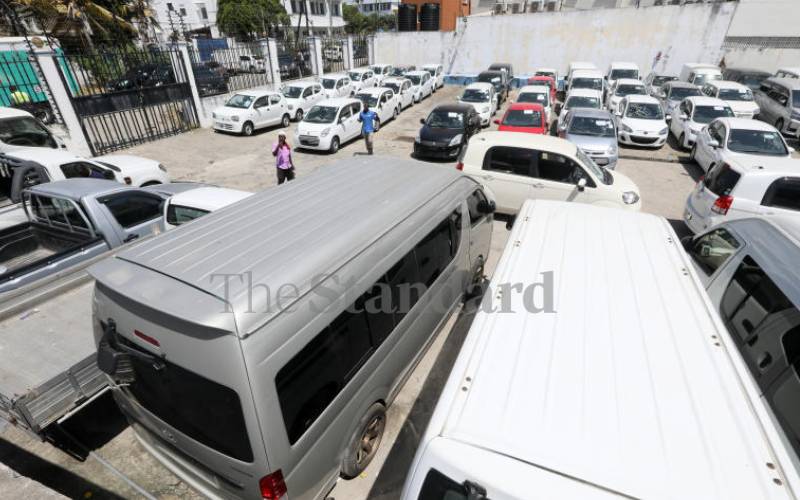 The primary motivation for the inspection of motor vehicles should be to improve road safety given that there are three leading causes of crashes; driver error, faulty vehicles and poor road design. Inspection, therefore, ought to address the problem of faulty vehicles.
In countries like the UK, motor vehicle inspection works well because the service is offered by private institutions and every car is assigned a date when it is due for inspection. It is, therefore, possible to digitally track which vehicle has been inspected and which has not. As a result, the system is efficient and helps policing authorities to enforce road safety laws, rules and regulations.
Although drivers pay a fee to the service providers, the primary motivation is not to raise revenue for the government, as appears to be the case here. It is notable that the government has overtaxed fuel, meaning that it is not possible to squeeze more taxes from motorists.
There are several problems with this arrangement. First, it does not appear targeted at making Kenyan roads safer. It goes without saying that although public service vehicles are inspected, they still contribute a large chunk of road crashes compared, say, to private vehicles. Yet private vehicles are not inspected.
Second, the government comes across as the sole agency that will carry out the inspection. But this in turn raises another question; is the government efficient enough to ensure that it meets its own motor vehicle inspection target? There is little to inspire confidence that the to government, or any of its agencies, has, at this point, the capacity to undertake such a huge undertaking given the high number of vehicles in Kenya.
Without such capacity, there is a high likelihood of motorists giving or be asked for bribes so as to short-circuit the system, either by jumping the queue or being issued with inspection certificates when then their vehicles have not been inspected. Under such a scenario, it goes without saying that the envisaged goal of reducing road crashes will not be achieved.
It is also worth noting that insurance companies are moving away from providing comprehensive cover for aging vehicles and those worth less than Sh600,000. If this becomes the new norm, there will be less incentive for motorists to have their vehicles inspected as this cannot translate to tangible gains like better insurance rates or perks like comprehensive insurance.
As it is, there is no compelling motivation for motorists to take their cars for inspection since there is no clear understanding of the benefits of complying with such a regulation. If anything, inspection comes across as an extra cost for motorists who are already being asked to pay more for their premiums by private companies, and who are being charged high taxes through fuel levies. It is advisable that the plan be shelved.