On top of special courts, do more to deter poll chaos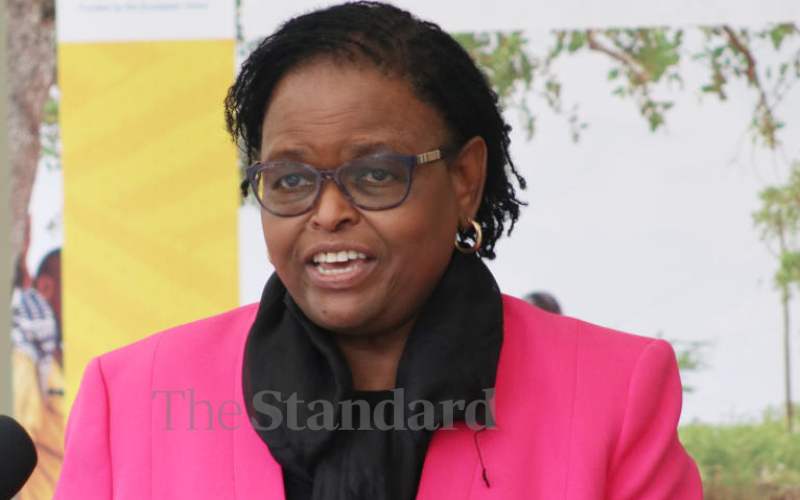 Political events of 2007 and 2017 should remind Kenyans never to take peace for granted.
But the defense of peace in the ongoing campaigns calls for the vigilance of everyone committed to law and order.
Across all the 47 counties, political anxiety is palpable. You would think the 2022 General Election is days away yet we have 10 months to go.
Regrettably, politics of brinkmanship and name-calling is back. The tell-tale signs of tough times ahead are becoming clearer as we close in on August 9, 2022.
Key political players have balkanized the country and now, the narrative of us versus them is holding a big sway. We saw it in Busia last week when Deputy President William Ruto's motorcade was stoned. Police arrested eight people, with Interior Cabinet Secretary Fred Matiang'i promising more action.
Such scenes will likely be the norm in the countdown to the polls. We urge authorities to flash out the masterminds of hate without fear or favour. Those who thrive on incitement must be made to pay for their actions. In late 2007 and early 2008, 1,200 people were killed and thousands displaced in poll violence.
The Interior Ministry, with the backing of relevant agencies, have work cut out for them. We laud the plans by the Judiciary to set up five special courts to deal with hate speech. It's time to act. Let's treat hate proponents for who they are.
We, however, warn against using media houses as scapegoats. Targeting the media for their alleged role in polarization will be misplaced if we don't go for the real culprits who spew hate in political rallies.
The onus is on the National Cohesion and Integration Commission to name and shame the culprits and not be the cry baby it has always been. The electoral commission should identify and disqualify aspirants who thrive on violence and intimidation. Aspirants should sell their agenda and not use subterfuge and surreptitious means to seek political support.
The ordinary voter too has a role. They have an obligation to abhor political violence and use the power of the ballot to make the right choices.
Above all, law and order must be allowed to prevail this season. This begins with the understanding and respect for each other's political views even if we don't agree with them.
Going by our observations, this coming election will be a decisive moment. President Uhuru Kenyatta will be leaving office. We call on aspirants to preach peace and unity of purpose. To quote former Internal Security minister George Saitoti, the interests of the nation supersedes those of individuals.