New CJ must urgently mend relations between Judiciary and Executive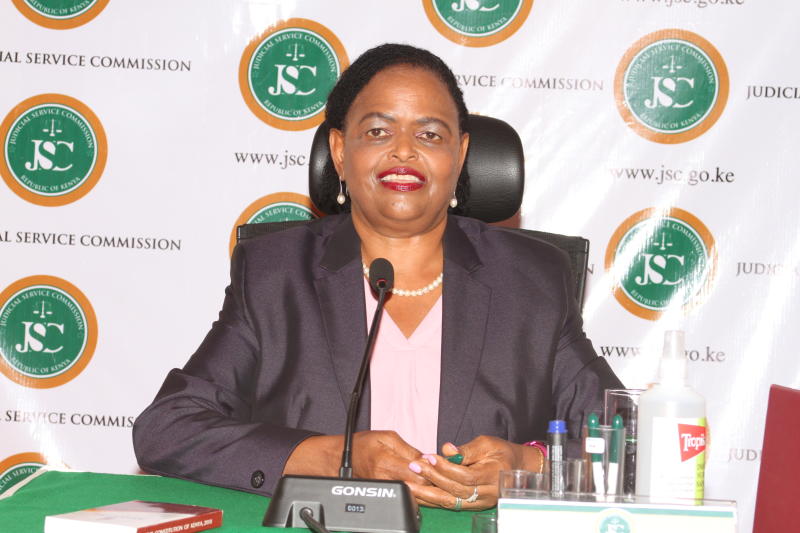 The nomination of Court of Appeal Judge Martha Koome for the position of Chief Justice heralds a new beginning for the country's justice system.
Not only is she the first woman to be nominated to head an arm of government, Lady Justice Koome is arguably the best candidate to take forward the reform agenda in the corridors of justice. She cut her teeth in legal circles with the reform bandwagon of the 1990s.
With 33 years of experience in legal practice, some of it in human rights, Justice Koome is best placed for the job of building on the foundation laid by her two predecessors Willy Mutunga and David Maraga.
Procedurally, President Uhuru Kenyatta forwarded her name to the National Assembly for vetting and only the MPs stand between Justice Koome and the Judiciary top seat.
Repairing the sour relationship between the Executive and Judiciary should be her first priority if only to ensure the rule of law is firmly established.
The bone of contention has been the Executive's disregard of court orders – the most memorable one being the detention and forceful removal of activist Miguna Miguna in 2018 and the refusal to appoint 41 Court of Appeal judges despite the approval by the Judicial Service Commission.
She has to weave her way around these two issues obviously keenly aware that the independence of Judiciary - which is the hallmark of the 2010 Constitution - is protected even as the other arms of government abide by the rule of law.
She will need to find better and effective ways of handling budgetary cuts that has curtailed the operations of Judiciary. Budgetary cuts for an institution that is entrusted with safeguarding and enforcing constitutionalism could be interpreted as sabotage and ultimately undermines the fair administration of justice.
Take a quick survey and help us improve our website!
Take a survey
If endorsed by the MPs, Justice Koome will be taking over at a pivotal time when the Covid-19 pandemic has presented the court system with unprecedented challenges; how to reduce the backlog of cases; and to protect the lives of staff and litigants.
While measures like virtual trials and open-air court sessions and a general scaling down of operations are not without challenges, the institution should scale up the use of technology.
If approved, Madam Chief Justice Martha Koome must build a strong Judiciary to defend the rule of law because, in the words of her predecessor, "when there is a crisis and the country is on a brink, the Judiciary will keep it together".