Of paper parties and paupers, and the battle for the real hustlers of Kenya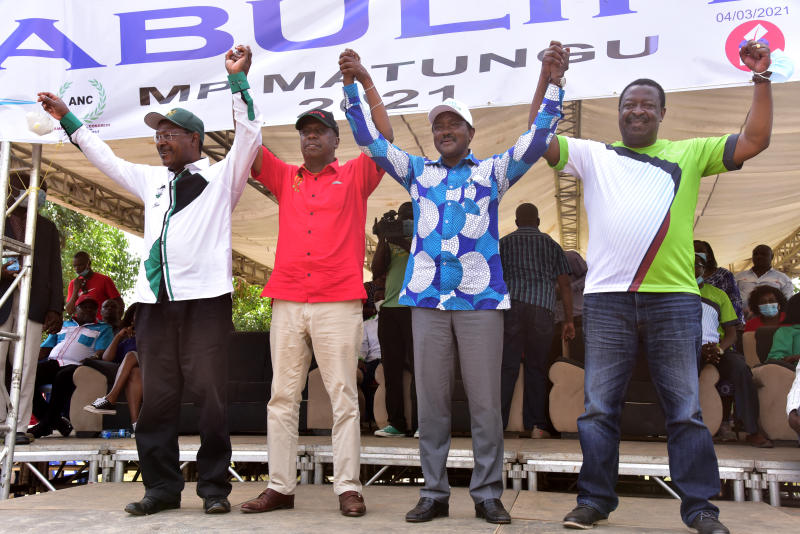 Some two dozen parties are awaiting registration, from a larger pool of nearly 200 parties that applied early this year.
Apparently, the rest were knocked off because of their insistence on a certain term: "hustler".
You must be familiar with some of these terminologies, so I'll not belabour them any further. Rather, what piqued my interest are the names of parties that survived the registrar's purge. Almost all bear a striking similarity, hailing their credentials as "patriotic" and "unity" parties.
So, it's a safe bet that those entities have been established to unify groups of people with similar interests, not their ethnic groupings. To hypothesise, the United Pastoralists Party of Kenya would not be interested in herders in certain parts of Kenya, but the entire spectrum of those involved in livestock production, whether on a large or small scale.
And a similar formulation, say, Party of Fishermen, would not have its base in Lake Victoria catchment for members, but somewhere more strategic like the Sagana River, who catch and dry their fish on the wings of Nairobi-bound matatus.
Now, these qualify as the real hustlers of Kenya, and from the above description, they would have a national character.
One might wonder if we need new parties at all, considering the animus generated by the few parties that are already in operation. But wait a minute.
How many survive an election cycle? I think they are "paper parties" with a limited lifespan of five years, hence the need for more. It's a simple case of the more, the merrier.