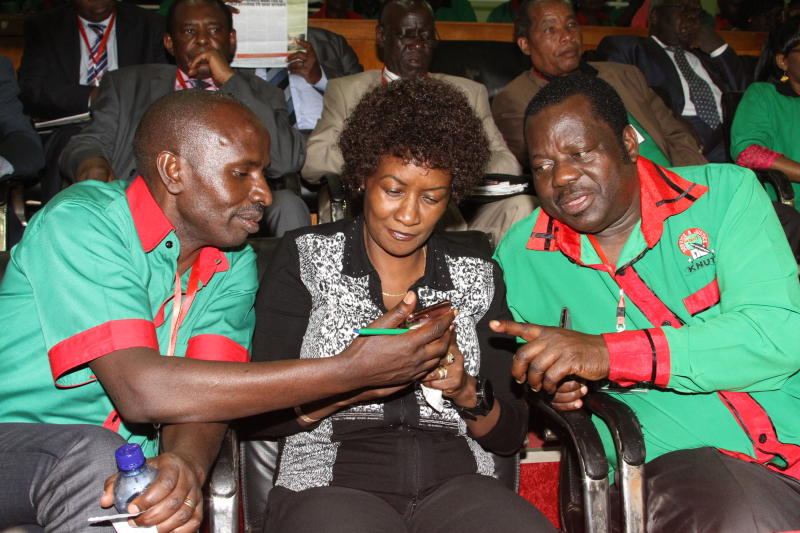 The beleaguered Kenya National Union of Teachers (Knut) has threatened to call a strike ahead of schools' reopening in January.
Knut Secretary General Wilson Sossion has written to the Teachers Service Commission (TSC) listing grievances the union wants to be addressed before January 2021 when learning is set to resume. The demands include full implementation of the 2017-2021 Comprehensive Bargaining Agreement (CBA), which it accuses TSC of interfering with.
Knut also demands that the teachers who have been denied benefits for being its members be paid their dues, and that its membership register be restored to what it was in June 2019.
Apparently, the Knut membership has dropped from 187,471 to 50,000 and Knut blames TSC for this, citing coercion. However, TSC has denied the claim.
Read More
The last thing that learners and parents want now is industrial action that will prolong students' stay at home. Kenyan schools were closed early this year, in March, due to the threat posed by the coronavirus pandemic. In October, however, Grade Four, Class Eight and Form Four resumed learning.
If indeed TSC has reneged on the 2017/2021 CBA and unfairly victimised Knut members, it should reconsider its stand. The CBA is a legal document that binds both parties. The signing of the CBA was preceded by protracted industrial action by teachers between 2015 and 2016.
TSC and Knut play complementary roles, which stresses the need for them to work in harmony. Unfortunately, their relationship is, to a larger extent, characterised by acrimony. The January 2021 schools reopening is eagerly awaited after almost a year of closure, and it should be as seamless as possible.
To achieve this, parties to the dispute should sit together and clear any outstanding differences in the intervening period.