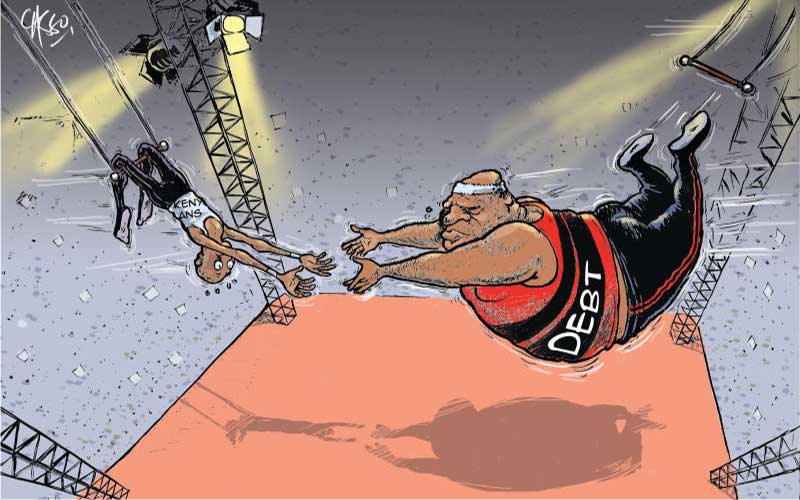 Church leaders from across Africa have warned that the continent's leaders unbrindled appetite for borrowing could plunge their countries into a cash crisis.
The clerics noted that most African countries' debt had become unsustainable, with the funds being channelled into projects shrouded in secrecy.
This warning by the All Africa Conference of Churches is timely. Most African countries are already knee-deep in debt and their leaders can't just stop borrowing—as long as there are willing lenders.
There is no doubt that African leaders need to raise their subjects from the pits of abject poverty. To do that they need resources, but funds are in short supply. Borrowing, of course, is one way of ensuring countries meet their development targets. But when a country borrows more than it can repay, that's recipe for trouble.
Read More
Concerns about a looming debt crisis in Africa are not new. By 2017, some 19 countries had exceeded the 60 per cent debt-to-GDP threshold set by African Monetary Co-operation Programme.
Another 24 had exceeded the 55 per cent debt-to-GDP ratio set by IMF, making their economies vulnerable to shocks.
Locally, the Jubilee government has been criticised for its voracious borrowing which by May had put the country's debt at Sh6.6 trillion.
What African countries should always remember is that there is nothing like free lunch. Lending is a business and it has painful repercussions for those who fail to repay.
Africa should learn from Sri Lanka which handed over its key port and and 15,000 acres of land around it for 99 years after it was unable to pay China money that was used to build the port.