The handshake and lessons to be learned from Ramadhan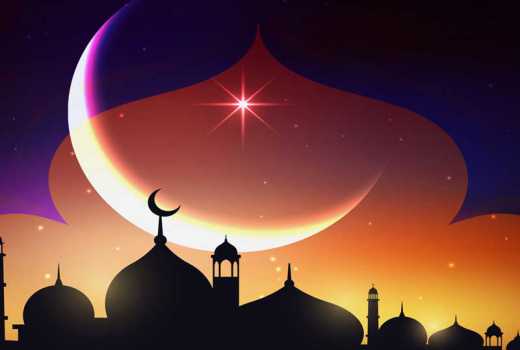 Today is the start of Ramadhan, Islam's holiest month and a period dedicated to meditation and devotion for Muslims. The Prophet of Islam said regarding fasting, "Allah gives this reward to whoever feeds a fasting person even with just a taste of milk or dates, or a drink of water. Whoever quenches the thirst of a fasting person, Allah the Almighty makes him drink from his pond such that he will never feel thirsty again until he enters Paradise."
It is a month whose beginning is mercy, whose middle is forgiveness and whose end is emancipation from hell. In my view, there is a direct relevance between the handshake between President Uhuru Kenyatta and Opposition leader Raila Odinga, and fasting during Ramadhan. Other than transcendental and spiritual purposes for Muslims, other virtues of fasting include bringing people together.
It is a period when the poor and the rich mingle, and those blessed with endowment get the opportunity to come close to the less-endowed, and meals are shared. Commonly, people come together and pray, but also get to forgive each other.
For Muslims, fasting is not just to abstain from food and drink. There are other behavioural changes that are highly recommended, which require one to abstain from the usual delights of life, engagement in unnecessary pleasures and ill feelings towards others.
Bring harmony
Ramadhan therefore is expected to bring harmony and tranquillity among Muslims. Behavioural adjustments that one should comply with include avoidance of conflict, bribery, theft or gossip. Those fasting are required to spend a substantial amount of time praying and reading the Holy Koran.
By commanding Muslims to fast, Allah says in a verse in the Koran: "Oh you who believe! Fasting is prescribed to you as it was prescribed to those before you, that you many learn piety and righteousness." Emphasis is put on learning piety, humility and mindfulness of one's neighbours and other members of society.
Although predominantly a Muslim affair, Ramadhan should not be confined to those who profess the Muslim faith. Muslims should learn to share the virtues of fasting with other Kenyans professing different faiths. In light of the current momentum to build bridges for a better Kenya, Ramadhan can be one of the instruments used.
It would not be a bad idea to have one large Iftar (breaking of the fast) dinner organised by the Muslim community in every county, extending a hand of friendship and love to people of other faiths and ethnic groups; a national Iftar day graced by the President and other leaders across the political and ethnic divide.
For far too long, a wrong perception has been created about what Islam stands for. But real Islam is a religion that advocates peace and good neighbourliness.
Economic problems
The challenge we have in Kenya is not really economic. Economic problems are just a symptom of much deeper problems. At the core of what is afflicting Kenyans is a lack of values or adherence to the values enshrined in our constitution. Kenya has enough resources for all of us to share and live peacefully.
Corruption and misuse of public resources is sometimes glorified because people think it is okay, even good to steal.
Greed and lack of consideration for those with little endowment is a curse and illustrates that we have generally put aside the virtues mentioned in the Koran, or the Bible, imploring us to be mindful of others and to be humble. Instead, we find it fashionable to show off excesses and selfishness.
A poem by Bebe Rexha titled 'Me, I and Myself' captures this vividly: "Oh, it's just me, myself and I solo ride until I die cause I got me for life. Oh I don't need a hand to hold. Even when the night is cold I got that fire in my soul."
Rexha's poem illustrates the epitome of self-gratification and hubris. The principles of Ramadhan represents the opposite of individualism and inculcates the values of inclusion.
This is a good principle to share and use as a platform for inclusion. In addition to a grand Iftar evening, a national day of fasting could help us understand the plight of those who are disadvantaged.
Mr Guleid is a governance consultant and the chairman, FCDC Secretariat; [email protected]