Counties get additional Sh53b in spending plan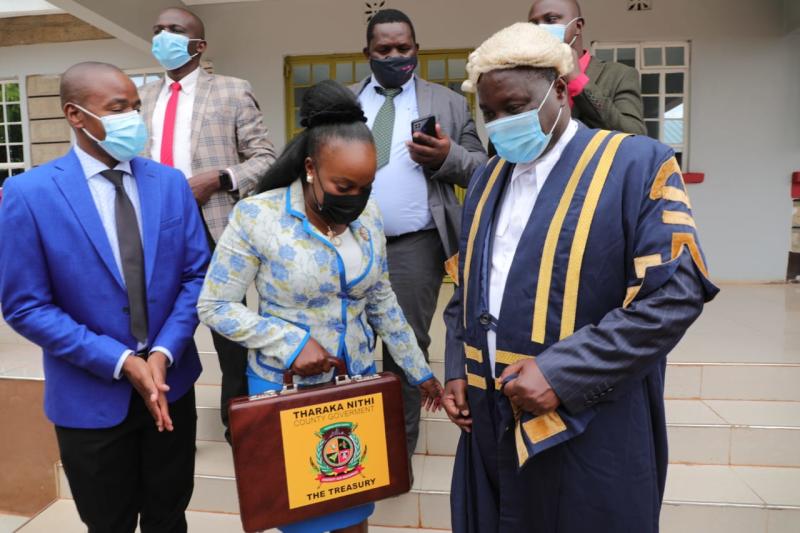 All 47 county governments are among the biggest beneficiaries in this year's budget after getting an extra Sh53.5 billion in equitable share to accelerate service delivery in the devolved units.
Governors will now have access to a Sh410 billion kitty which consists of Sh370 billion in equitable share revenue funds and a further Sh40 billion in conditional grants following the reading of the Sh3.63 trillion national budget for the 2021/2022 financial year on Thursday.
The increase in equitable share from Sh316.1 billion in the current financial year will see counties receive the extra billions which governors are expected to utilise to spur post-Covid-19 economic recovery at the counties as well as ensure sustained service delivery.
Treasury Cabinet Secretary Ukur Yatani, in his budget speech in Parliament, said the increase in allocations to counties was based on the fact that Parliament had approved the third basis for allocation of the share of national revenue among county governments in September 2020.
The formula will be applicable from the 2020/2021 to 2024/2025 financial years.
"This marks a substantial increase from last year's Sh353 billion allocation and is a clear testimony of the government's commitment in supporting devolution," he said.
To raise surplus equitable share funds (Sh53.5 billion), Yatani said he was banking on the anticipated improved revenue collections in 2021/2022 financial year when the effects of Covid-19 pandemic are expected to ease.
To plug the deficit of Sh17.4 billion, Treasury will convert some of the ongoing additional conditional allocations to county governments without any ongoing contractual obligations in the coming financial year.
The four conditional allocations are the Road Maintenance Levy Fund, grant to level 5 hospitals, compensation for user fees foregone and rehabilitation of village polytechnics grants.
Yatani said conversion of the ongoing additional conditional allocations to county governments would afford the counties more autonomy.
It will also lead to a more consolidated approach to funding of devolved functions while also enabling better tracking of performance and attribution of outcomes.