MCAs fault court verdict on BBI Bill, demand justice for electorate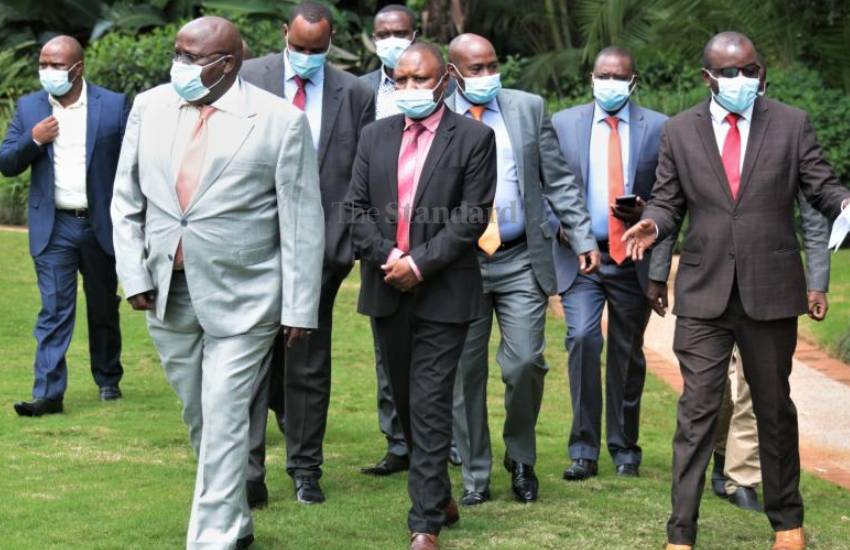 MCAs have faulted a High Court ruling that declared Building Bridges Initiative (BBI) null and void.
MCAs leadership forum chair Victor Kareithi yesterday said the judges' decision amounted to taking away the sovereign power of Kenyans in amending the Constitution. The MCAs said the BBI report was not a product of the Handshake but about the people. "The judgment does not acknowledge that a Constitution is a living document that must be responsive to the needs and desires of a society at any given time," they said.
The MCAs faulted the declaration that the Independent Electoral and Boundaries Commission (IEBC) was not properly constituted and hence could not conduct a referendum because it had no quorum.
The MCAs faulted declaration that the BBI process was not all-inclusive. On Thursday the judges ruled that a constitutional amendment through a popular initiative was a preserve of ordinary Kenyans, not Executive.
They said the BBI taskforce was an unlawful entity. Kareithi said all concerned parties had popularised the Bill. "The secretariat popularised the Bill, which was endorsed by more than 3 million voters against the constitutional requirement. It was then approved by Parliament. It is imperative to note that before these approvals, these legislative bodies held over 100 national and county-based intensive public participation forums," he said.
As BBI proponents go to Court of Appeal on Monday, the MCAs said in the event the High Court decision is upheld, Kenyans stood to lose as allocation to counties would remain 15 per cent of national revenue instead of 35 per cent proposed in the Bill.