Businessman denies stealing Sh150m land at city's inland depot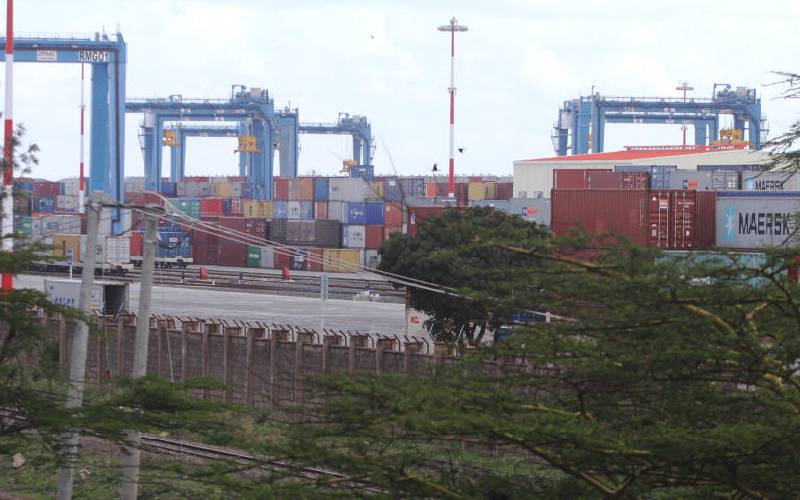 A businessman has denied grabbing a multi-million shilling land at Nairobi's
Inland Depot
.
Ahmed Jibril, Director of ARJ Capital Ltd, said he genuinely bought the four-acre land at Sh115 million from the registered owner in 2015 and had all the land title and documents legally transferred to his name.
"I followed the right procedure of buying land and paid all the required fees after doing a thorough search to ascertain the owners," said Jibril.
The trader has been fighting for the land's ownership with another businessman Francis Njeru who also says he is the registered owner of the parcel and has not sold it to anyone.
Jibril in his statement swore that after completing all payments and having the title transferred to him in November 2015, he leased out the land to China Road and Bridges Corporation.
It was then that Njeru sued the Chinese company for trespassing in his land and taking over without his knowledge.
The High Court then ordered investigations into the allegations of fraud after which Jibril and his wife Farrah Ali Mohamed were charged with conspiracy to defraud, making a false title document, obtaining the land's registration by false pretence.
However after reviewing the file, the Director of Public Prosecution applied to terminate the criminal case on grounds that the dispute needs further investigations to ascertain which of the two titles held by Jibril and Njeru was forged.
Jibril presented records of payments he made to Garane and Associates Advocates who did the transaction on behalf of his company with the landowner Haji Buko.
On May 13, 2015, records show that Jibril paid the first instalment of Sh11 million and Sh2.5 million June 11, 2015. He paid Sh2 million on August 4, 2015, and Sh84 million on August 25, 2015.
He cleared the balance of Sh12.9 million on October 10, 2015, with an overpayment of Sh15 million which was used to clear legal fees, Kenya Revenue Authority taxes and stamp duty.
The dispute over the land's ownership is pending determination before the Environment and Lands Court.