Unfulfilled pledges haunt Uhuru as term nears end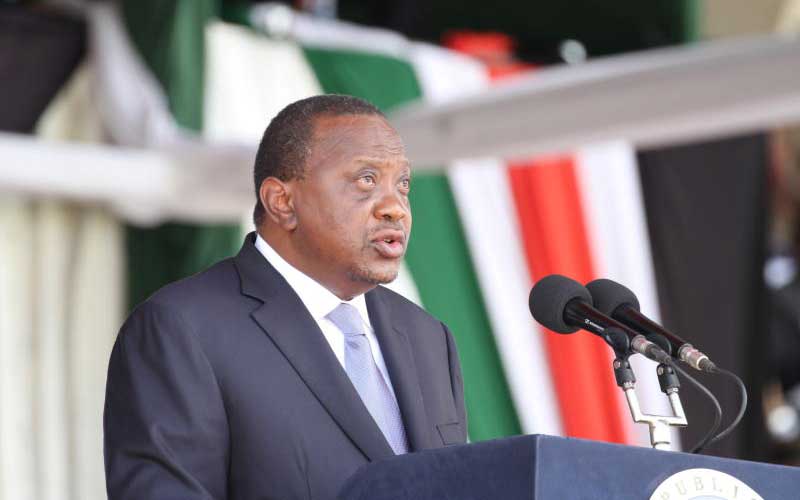 President Uhuru Kenyatta (pictured) ushers in the New Year facing the daunting task of fulfilling his pledges and mending the broken fabric of a nation within just 950 days.
The period represents the sum total of the president's remaining days in office – from today to August 8, 2022, when his term officially ends as provided for in the Constitution.
With many of the promises made by the Jubilee administration, both in 2013 and 2017, still a long way from being fulfilled, the year 2020 presents President Kenyatta with the challenge of deciding on priority projects and interventions to implement to ensure a decent legacy.
From fixing the wanting state of the economy that has accelerated unemployment among the youth, to arresting runaway corruption, addressing housing challenges as promised in the revised Jubilee manifesto – now dubbed the Big Four Agenda – to arresting his government's insatiable appetite for debt, the president will have to race against time to achieve these promises.
Last year, Parliament gave a boost to the Jubilee administration in its allocation of funds, with the bulk of the 2019-20 Budget allocated to the Big Four Agenda: manufacturing, universal healthcare, affordable housing and food security.
With little so far done on the ground, however, the year could prove a defining one for a government that was twice voted in on the basis of its promising blueprint.
It will also be the year when all eyes will be on him regarding the resolution of challenges plaguing his administration.
Pressing ills Coupled with this will be how he navigates the implementation of the recentlyreleased Building Bridges Initiative (BBI) task force report, which portends changes to the Constitution and has presented politicians with a platform for debate.
Of import will be whether the implementation of the report – meant to address some of the country's most pressing ills such as cyclic post-election violence, corruption, marginalisation and negative ethnicty – will help cure the country's rifts, or further divide it.